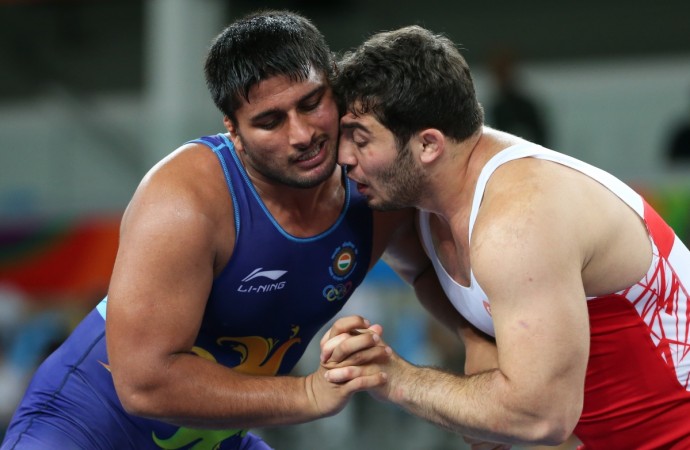 A close and tough fight was given out by India's Hardeep Singh as he narrowly lost out to Turkey's Cenk Ildem in the men's 98 kg greco-roman wrestling competition at the Carioca Arena 2 in Rio de Janeiro on Tuesday. With his ouster from the Olympics 2016, the campaign for the Indian greco-roman wrestlers in the games also came to an end.
The experienced Turkish fighter won the Rio 2016 round of 16 bout with a score of 2-1. Had the Indian wrestler showed proper judgement while he was awarded a penalty point in the bout over six minutes, the result could have very much been different.
Hardeep couldn't win any point following an advantage from a mount position as Ildem showed stiff resistance to be turned sideways and thrown out of the mat. The Turkish wrestler, however, made use of his advantage and bagged two points after getting the better of the Indian and throwing him out of the mat with strength and precision.
Indian hopes from wrestling are yet not over, however, as the likes of Yogeshwar Dutt, Sandeep Tomar and a handful of women wrestlers in Vinesh Phogat, Babita Kumari and Sakshi Malik are still set to compete in the Rio games, with just a few days left to go for the sporting event to end.

A major doubt remains on the participation of Narsingh Yadav, however, as the World Anti Doping Agency (WADA), on Tuesday, has appealed against the National Anti Doping Agency's (NADA) decision of giving a clean chit to the wrestler despite him failing a drug test ahead of the Olympics. The hearing is set for Aug. 18.