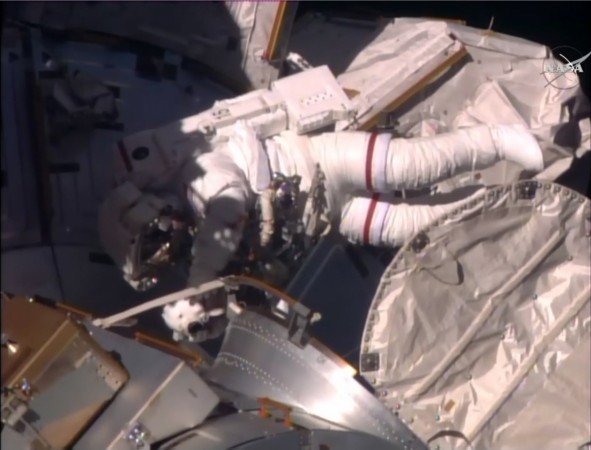 NASA astronaut Shane Kimbrough has cast his vote for the US presidential elections from International Space Station. He did so after filing his electronic absentee ballot.
Kimbrough launched onboard Soyuz MS-02 on October 19 as part of a four month mission for Expedition 49/50. Before leaving, the 49-year-old had told mediapersons that he was "pretty much apolitical" and that he was excited to say that "I voted from space," CBS news reported. He has followed NASA's motto of vote while you float.
According to a 1997 Texas law, astronauts - most of those who live in Houston - have the ability to vote when they are away on a space mission. Before being launched into space, if an election is going to take place, the astronauts are given a choice of which local, state and federal elections they would like to vote in.
The NASA mission in Houston sends a secure electronic ballot from the clerk to the space station, where the astronaut records the vote and sends it back to the clerk. Kimbrough will land back on Earth in February, by which time a new US President would have already been sworn in. "I will be glad to welcome the new President, whoever that is," Kimbrough was quoted as saying last month by the Associated Press.
Another astronaut Kate Rubins cast her 'space vote' electronically before she returned to Earth last week. The concept of space voting was first implemented and used in the year 1997 when David Wolf became the first American to cast his vote while orbiting the earth.
The voting for the US presidential elections has officially started.
Hello @NASAKennedy! Looking great from @Space_Station. pic.twitter.com/PbArqzN4jo

— Shane Kimbrough (@astro_kimbrough) October 28, 2016