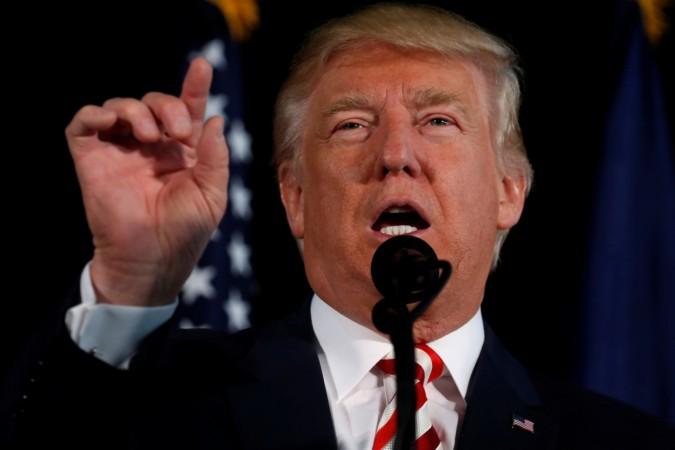 Donald Trump, the US Republican presidential nominee, has come up with a new proposal to bring back jobs to the country. Trump has said he will impose 35 percent tax on domestic companies that lay off workers while outsourcing their production to other countries.
In a run-up to the D-Day, the 70-year old Republican presidential nominee revealed his proposal during rallies in Tampa in Florida, and Wilmington in North Carolina, IANS reported. During the rallies, he said he would stop America's "prosperity" from being stolen and would do it fast. He repeatedly said he would make American firms pay 35 percent tax if they chose the offshore-outsourcing route.
Trump is known to have based his rallies around trade treaties such as North American Free Trade Agreement (NAFTA) and the Trans-Pacific Partnership (TPP) because they are known to facilitate US firms to outsource their work to other countries and, in turn, that take away jobs from the US. Additionally, the Republican has promised to reinstall manufacturing sector jobs, which have been lost due to globalisation or other causes.
According to Trump, trade agreements are no good to the US and must be "re-negotiated" in a bid to benefit Americans. Additionally, he has promised tax policies, which would favour the Americans, starting with cutting down corporate taxes from 35 percent to 15 percent, IANS added.
On Saturday, Trump was whisked off the stage by secret service personnel at a rally organised in Nevada three days before the November 8 US elections, due to a possible sighting of a gunman disrupting the rally. However, Trump returned later to finish speaking after it was determined that the threat did not exist anymore.