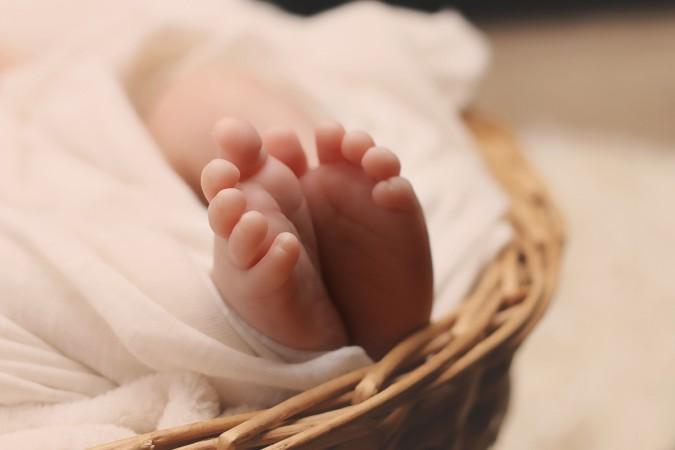 Having bones so brittle that they can break even from the slightest touch or even from a sneeze would be a nighmare. But for people who suffer from the genetic disorder brittle bone disease, like 17-month-old Harry Titley from Birmingham, England, that is a very real thing.
Osteogenesis imperfecta or brittle bone disease, which causes fragile bones in individuals, affects one in 15,000 people. The effects may range from mild to severe, even leading to heart failures, hearing loss, spinal cord problems and permanent deformities in advanced cases.
Harry Titley, dubbed "real-life China doll" and "crystal child," broke a rib in his mother's womb, his right shoulder and leg while being born, and left leg during an X-ray when he was three days old.
Little Titley inherited the disease from his father Jason Titley, 46, and spent the first month of his life in full leg casts. His elder brother, Joshua, 20, also suffers from the same condition.
The genetic disorder is caused when fibers inside bones do not have enough strength to bear the strains of the body. It makes people prone to fractures and bone injuries, so much so that they have to be careful in everyday tasks such as lifting chairs and pushing heavy objects.
Harry's mother Emma Burley, 25, says she does not even cuddle her son properly in fear of causing him a grave injury. Harry has a special car seat that keeps him flat and his cot, which has solid walls so the baby cannot dangle his arms, is under constant surveillance of a camera.
"He may have brittle bones but he has an unbreakable spirit," Emma told Daily Mail. "He's just like any other kid deep down."
Harry will never be able to participate in sporting activities. Coughing and sneezing can also lead to multiple bone injuries for him. "I'm scared to death at the thought of Harry growing up and being independent," says Emma.
His parents have gone to the extent of cleaning out their apartment of all sharp and slippery things in order to avoid any injuries to Harry.
Jason explains that for people with the condition there is no assurance which actions will guarantee safety and which will cause injury.
"Sometimes I can have a fall and be fine – other times I've lifted a table and broken my wrist," he said. "Even the seasons affect the condition, like the cold weather can make my previous fractures ache, but generally it's improved with age."
Harry now undergoes two days of treatment after every two months to thicken the fibers in his bones. His parents want to raise awareness about brittle bone disease so that their child and other children suffering from this condition are not exposed to conditions that can lead to major injuries at school.