A doctor who studied the X-rays of three-year-old Indian girl Sherin Mathews — who was found dead in a culvert in Texas, United States — testified before court on Thursday that the reports showed signs that the child had been abused.
The doctor reportedly said Sherin had a series of broken bones and injuries in various stages of healing.
Sherin, who was adopted from India last year by a Texas couple, was reported missing by her foster father Wesley Mathews on October 7. Mathews told the police he had ordered Sherin to stand near a tree outside their home at about 3 am as punishment for not drinking her milk, and that she was gone when he went to check on her about 15 minutes later.
It was later found out that Mathews watched his daughter choke on milk and die, and he later removed her body from the home, according to reports.
Her body was found on October 22, about 1 km from her home in suburban Dallas.

Sherin's parents lost custody of their biological child after Sherin's disappearance. They appeared before a court on Wednesday for a long Child Protective Services (CPS) custody hearing about their biological daughter, who is currently living with relatives in the Houston area.
Wesley, who is currently in police custody, was brought to the courthouse in a van. Reports state that he is either expected to surrender his parental rights for his three-year-old daughter or have them terminated by the state.
Both the mother and the father however invoked their fifth amendment right and refused to answer any questions.
The prosecution then asked the parents about Sherin allegedly having a broken femur, elbow and tibia, they however did not confirm the allegations.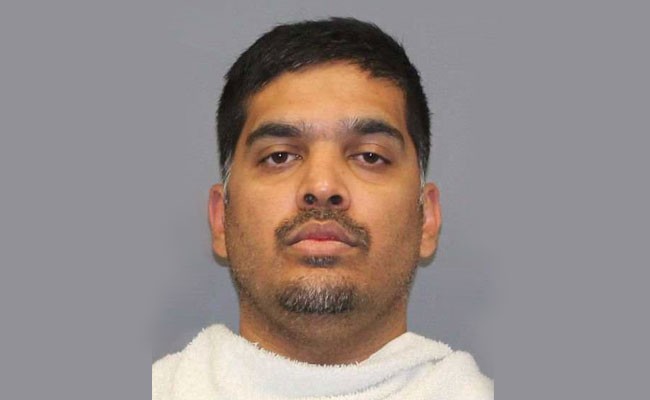 During questioning, the prosecution called a paediatrician and child abuse expert to the stand. This was Susan Dakil of the Referral and Evaluation of At Risk Children Clinic — who testified that the injuries were visible in various X-ray scans taken in September 2016 and February 2017.
Dakil said the scans suggest the injuries were inflicted after Sherin was adopted from India.
According to the WFAA reports, the X-rays showed that the fractures in Sherin's limbs were in different stages if healing. Dakil said the pattern of injuries suggested the child was injured on separate occasions.
Reports state that the doctor filed a report with Child Protective Services after seeing the X-rays.
Mathews has been charged with injury to a child and first-degree felony — a crime punishable by up to life imprisonment.
Richardson police Sergeant Kevin Perlich said a bail bond for Wesley Mathews has been set at $1 million.