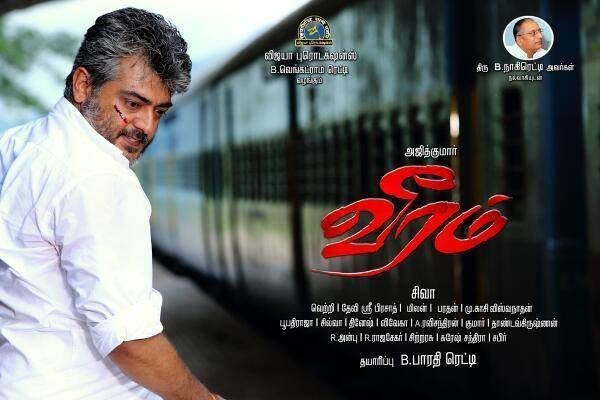 It is well known that Ajith's "Veeram" and Vijay's "Jilla" are set to clash with each other in January 2014. Now, Jackie Chan's "Police Story 2013" has joined the Pongal race in Tamil Nadu.
Surabhi Films' Mohan will distribute the Asian superstar's film in Tamil Nadu. He is reportedly planning to release the film in more than 200 screens in Tamil Nadu during the Pongal festival.
The Tamil dubbing process for the film has reportedly started and the film will also have 3D version.
Looks like 2014 Pongal will witness a tough battle at the box office. Though Vijay and Ajith are more popular in Tamil Nadu, Chan too enjoys good fan following in the state.
"Police Story 2013" is an action-crime film, written and directed by Chinese director Ding Sheng. Jackie Chan appears as detective Zhong Wen in the film, which hit the international markets during the Christmas holidays. The film has been doing good business at the box office and is expected to rock the Tamil Nadu markets as well.
However, it will face strong competition from "Veeram" and "Jilla" as expectations are high for both films, thanks to Ajith and Vijay's star power. The shooting of "Veeram" and "Jilla" have been wrapped up and the post-production work has been going on in full swing.
The censor board formalities for "Veeram" have been completed, and the Ajith starrer received a clean "U" certificate from the board. "Jilla" is expected to complete the proceedings on Monday (30 December). Both films are targeting a 10 January release, however, an official confirmation is still awaited.