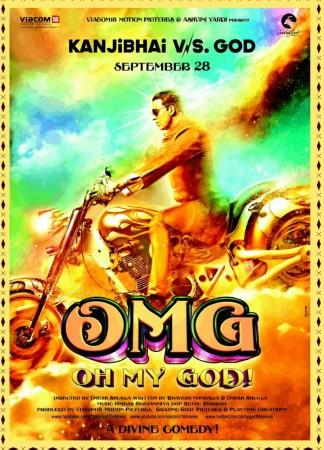 Several organizations protested against Akshay Kumar starrer "Oh My God" but Paresh Rawal, the lead actor and the co-producer of the film, is unperturbed by the controversy surrounding the film and said that he never expected the protests.
The screening of "Oh My God" was brought to a halt in Jalandhar, Ludhiana, Amritsar, Nawanshahr, Hoshiarpur and other places in Punjab following a protest alleging that the film made derogatory references to Hindu gods.
Paresh Rawal told IANS that "there was no fear of backlash at all. We were always very sure of what we were saying and doing on ritualistic religion and the way it controls the life of the common man."
"I had performed the same story in play form in front of a thousand audience for 150 shows in Gujarati and Hindi repeatedly. The play has also been performed in Punjabi and English. We never had any protests," he was quoted saying.
"A live audience could've easily expressed it's displeasure at our ideas in the play. Not once did we face any protest. So, I knew we were on stable ground with the film. There was no one throwing shoes in any of the shows. Audiences from the older and younger generations have appreciated the idea beyond the play," he added.
The 62-year-old actor went on to say that "if we are daunted by protests, we'd never be able to extend the reach and impact of the visual medium, be it theatre, television or cinema."
"Oh My God", directed by Umesh Shukla, is a comedy film that revolves around an atheist. Despite good reviews from critics, It didn't make a good opening at the box office but picked up over the weekend, collecting ₹18.5 crore.