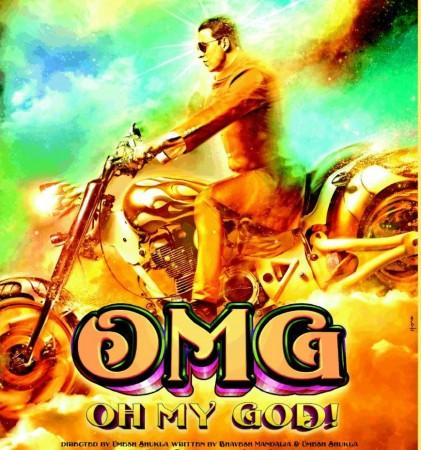 Actor Akshay Kumar has placed his suit from the film "OMG Oh My God!" on online auction for charity.
The suit Akshay had flaunted in his entry scene in the film is priced at ₹15 lakh on giant retail website Ebay. The entire proceedings will be channelled to Muktangan educational insinuation's annual budget.
Akshay announced his decision to auction his suit for charity via Twitter. "No one has ever become poor by giving. And taking that thought forward I'm auctioning one of my suits from OMG Oh My God," he wrote.
"The proceeds of this will go to Muktangan, who currently needs Rs. 15 lakhs to cover 60% of one of their pre-primary school's annual budget for the academic year 2012-2013. Come join me, spread the word & let's 'Fund the Change'," he added.
The actor is currently on could nine following the success of "OMG Oh MY God", where he had once again teamed up with film industry veteran Paresh Rawal.
Akshay played Lord Krishna, besides co-producing the film along with Rawal. The script of "OMG Oh My God" is based on a Gujarati play, "Kanji Kanji Virrudh Kanji", which was originally lifted from 2001 Australian film - "The Man Who Sued the God".