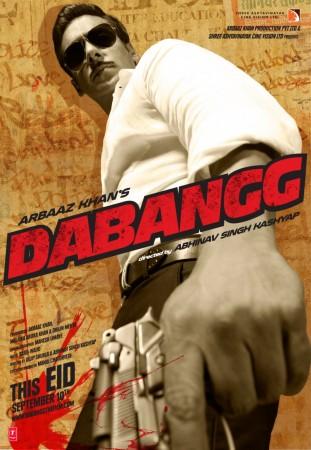 Salman Khan-starrer and action-comedy flick "Dabangg 2" is riding high in both Indian and overseas box offices. The sequel to the 2010 blockbuster "Dabangg" has already raked in ₹99.14 crore worldwide within four days of its release.
The flick which marks Arbaaz Khan's directorial debut opened to a good start and also fared well in its opening weekend. "Dabangg 2" also starring Sonakshi Sinha as the female lead collected ₹12 crore on the very first Monday of its release. And considering the collections on the first working day of the week, the movie has done an excellent business.
During weekend, it raked in ₹21.10 crore Friday, ₹19.06 crore Saturday and ₹25 crore Sunday, taking the opening weekend total to nearly ₹65.16 crore. The final figure may vary.
The total four-day domestic business of the movie stands at ₹77.16 crore.
The action-comedy film had an excellent start Friday, and witnessed a massive growth Sunday. The business of the film was affected in parts of North India owing to the winter, but in other key markets the movie set new records, according to trade analyst and film critic Taran Adarsh.
Meanwhile, at overseas box offices the movie has fared well in key markets attracting ₹21.98 crore ($4 million) worth of collections in its opening weekend.
The three-day breakup of the movie in international arena reads: U.K. ₹3.03 crore (£341,619), U.S.A ₹5.60 crore ($1,019,213), UAE ₹7.03 crore (AED47,00,000), Pakistan ₹1.92 crore ($350,000), Australia ₹1.57 crore (A$275,195), New Zealand ₹36.98 lakh (NZ$81,691) and Fiji ₹10.27 lakh (FJD 32,775).
Also Read:'Dabangg 2' Box Office Collection: Salman Starrer Slumps; Earns ₹ 166 Crore Worldwide
Also Read:'Dabangg 2' Box Office Collection: Salman Starrer Crosses ₹100 Crore Mark Worldwide in Five Days