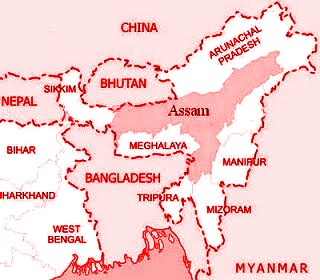 The Union Home Ministry on Sunday alerted the eight northeastern states against possible terror attacks ahead of the Republic Day celebrations.
Inspector General of Tripura Police Nepal Das told IANS that the Union Home Ministry has intimated the states to keep a close check on the security of the states.
Das also added that the governments both at the centre and state have asked the BSF, CRPF and Tripura State Rifles along with other paramilitary forces to strengthen security checks along the Indo-Bangladesh border in order to thwart trans-border movement of militant groups.
As per orders, the security forces have been conducting constant search operations at all public places including airports, hotels, bus and railway terminals, markets, congested locations as well as national highways.
The Home Ministry has also advised the security forces of the eight states not to provide any possible leads to separatist outfits which can lead to disruption of social harmony in the region.
In order to cease cross-border militant movements, the forces have tightened security across the borders of the northeastern states that share boundary lines with neighbouring countries.
Several separatist outfits including the United Liberation Front of Asom (ULFA) have called for a 24-hour general strike from 25 January to boycott the Republic Day celebrations. The media has been mailed statements about the strike.
As a measure to keep strict vigilance over security factors, round-the-clock patrolling is being carried out in all states of the region. Also both the Northeast Frontier Railway and the Airports Authority of India have adopted stern rules in order to keep the safety of the region in control.
(With Inputs from IANS)