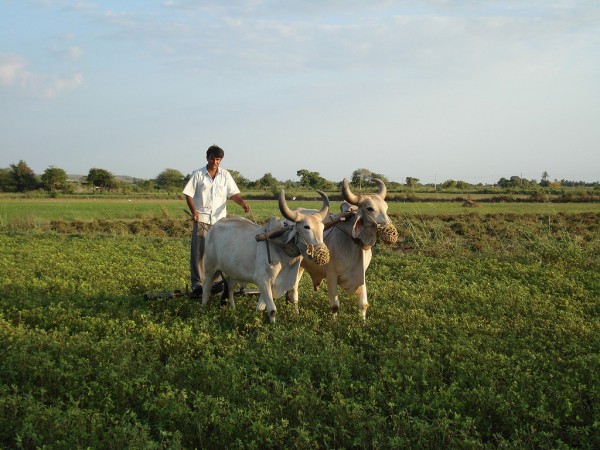 The family of a Dalit man, who was lynched in Gujarat's Sodhana village on Wednesday, has refused to claim the body of the victim until the police arrest the culprits, who belong to the upper caste Mer community. The village remained tense two days after the 46 men killed 42-year-old Rama Singrahiya.
Singrahiya was killed due to a land dispute as he was cultivating a panchayat-owned land, which is used for cattle grazing, to sow castor seeds. He had earlier moved the district collector's office to regularise the plot, but his application was rejected.
"His application was rejected twice as allotting land for agriculture falls under the state government policy. Plus, the village panchayat controls gauchar (cattlegrazing) land and it has the power to remove encroachment," Porbandar District Collector Dinesh Patel was quoted as saying by the Indian Express.
Parbat Karavadra, Lakhu Mer and Nilesh Babar were arrested on Friday in relation to the killing. However, the Sarpanch of the village in Porbandar, who had led the attack, was missing. The group of men reportedly attacked Singrahiya with rods and axes.
He was taken to the PDU General Hospital in Rajkot, where he died on Thursday.
His family is protesting near the Porbandar Superinment of Police's office, demanding that his body be buried in that land as he spent 15 years cultivating it, the newspaper reported.
"Our parents and brother Kanu have already died for this land. Now Rama has laid down his life. They cut him into pieces, nobody came to his rescue because they fear the sarpanch. We want him to be buried there," Rama's elder sister Veji Pandavadra said.
Meanwhile, the Mer community wants his body buried in the land designated for Dalits.
In a similar incident in March 2016, a 60-year-old Dalit man's family refused to claim his body for cremation until those who murdered him were arrested, the Times of India reported.
The problem of casteism in Gujarat is extreme enough that the Anandiben Patel-led government is funding separate crematorium grounds for upper caste Hindus and Scheduled Tribe/Caste people, Firstpost reported.
"Dalits are forced to cremate their dead in open places because in some villages they are not allowed to do so in a general crematoriums," Manjula Pradeep of Navsarjan Trust, a Dalit rights organisation, had alleged.