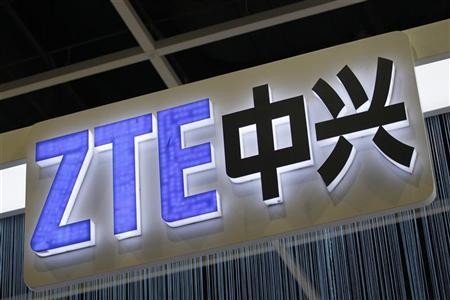 Chinese smartphone maker ZTE on Friday announced that the company would make its Indian open market debut this year with the launch of five smartphones ranging from ₹ 5,799 to ₹ 14,999.
The company, which inked a new partnership with Pune-based Calyx Telecommunications for sales, services, marketing and distribution, expects to get a strong foothold in the domestic market this year.
ZTE, a provider of telecommunications equipment, network solutions and mobile devices, has been operating in Indian mobile market for the past several years through operators like Reliance Communications and Idea Cellular Ltd and the newly announced partnership would announce ZTE's debut into the domestic open market. The company hopes to sell over one million handsets in the country in a year.
"We expect to emerge as a key player in the Indian smart phone arena. Globally, ZTE is the fourth largest handset manufacturer and we are certain to strengthen our position in India, which is a key growth propeller for us, contributing to 10 per cent of our overall revenues. We feel that it is a perfect synergy between two companies who share the same vision of empowering the Indian handset market," said Xu Dejun, CEO, ZTE India, while announcing the new tie-up.
The company said that the launch of the smartphones will be followed by that of the tablets and PCS. The new portfolio of ZTE will be available across India by the end of October 2013. Calyx will initially invest ₹ 500 crore for the marketing and distribution of ZTE products.
Talking about the company's plan for the domestic market, Gaurav Somani, executive director, Calyx Telecommunications, said, "We are broadening our distribution network with ZTE's smartphone and tablet portfolio initially focusing on five states, of Maharashtra, Goa, Gujarat, Madhya Pradesh and Chhattisgarh. We are targeting 60 cities and towns through over 7000 touch points. ZTE products will be available in all major states by the end of October 2013."