Online restaurant search and discovery service firm Zomato is reportedly in early talks with its biggest rival, Swiggy, for a possible merger.
According to the Times of India, both the companies might face a tough time to agree on the terms of the transactions and there are possibilities that the merger deal might not fructify.
Currently, Zomato is in an advanced level of discussions with Ant Financial – an affiliate company of China's Alibaba to raise funds. If the deal fructifies, Zomato will raise up to $200 million from the online payment service provider.
Earlier, Zomato had received another round of funding from Info Edge, Vy Capital, Sequoia Capital and a Singapore government-owned investment company in 2015.
Rival Swiggy, on the other hand, had raised $80 million from a broad-based multinational internet and media company Naspers earlier this year.
"Zomato had offered a 1:4 share swap ratio to Swiggy, which isn't likely to be agreed upon by its shareholders. Swiggy is looking for a $500-million valuation (up from its previous round), while Zomato wants to strike the deal valuing itself at more than $1 billion," a person close to the matter told the Times of India.
Earlier in September, Zomato had said that it will forgo commissions charged to restaurants on food orders as it is generating cash in its core advertising business to fund new initiatives, including food ordering.
This move by Zomato came to push hard to catch up with Swiggy which is the largest food ordering platform in India. After a tough time in 2016 when investors like HSBC Securities and Capital Markets (India) Pvt Ltd slashed its valuation by about half to $500 million, the company now seems to limp back to growth.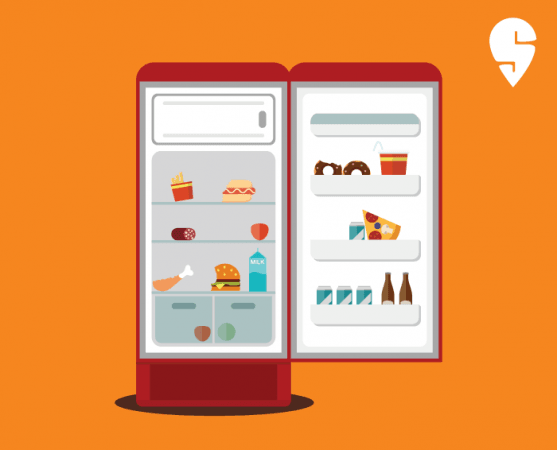 In September, the Indian arm of Japanese financial holding company Nomura had said that it is bullish on online food firm Zomato's growth performance and valued the company at $1.4 billion.
Nomura believes that Zomato's business is globally scalable and expects it to open up its food delivery services beyond the three countries where it currently has a presence.
Also, if the merger between the two largest online food ordering companies fructifies, then this will give both the companies an edge to rule the food ordering business in India and will also tap on to the new customers.
Above all, Zomato is still fighting for a leadership in the food delivery space that is right now dominated by the startup competitor Swiggy in India.