Zlatan Ibrahimovic would have featured regularly for Manchester United next season if the striker had continued at Old Trafford, according to Dr Freddie Fu Ho-keung.
The 36-year-old's contract was initially set to expire after the end of this campaign. However, the Red Devils terminated his deal, which allowed him to make a switch to the Major League Soccer (MLS) side LA Galaxy.
Ibrahimovic started twice for Jose Mourinho's side after returning from a long-term injury. The former Barcelona and Paris Saint-Germain striker suffered a knee injury in the Europa League clash against Anderlecht last April.
He was forced to go under the knife and it was Fu Ho-keung who operated on the ex-Swedish international at the University of Pittsburgh Medical Centre.
"Right now, he can play in the Premier League if he wants to. But the new season is starting in MLS, so if you're going to make a move you've got to do it now," Fu Ho-keung was quoted as saying by South China Morning Post.
"He could still play there at United. He's very intelligent, not your usual football player. He is very skillful, not just physically but also he can make things happen. I think if he stayed he would've played more next year. But he is 36, it's one of those things.
"Zlatan had been talking about it for a long time, that the MLS had been trying to get him for a number of years. After his injury and recovery, maybe it was just time to move.
"It would have been a hard decision but I know a lot of teams team tried to woo him, not just LA Galaxy, but all over Europe too. They did all want him. But he's been in Europe all his life."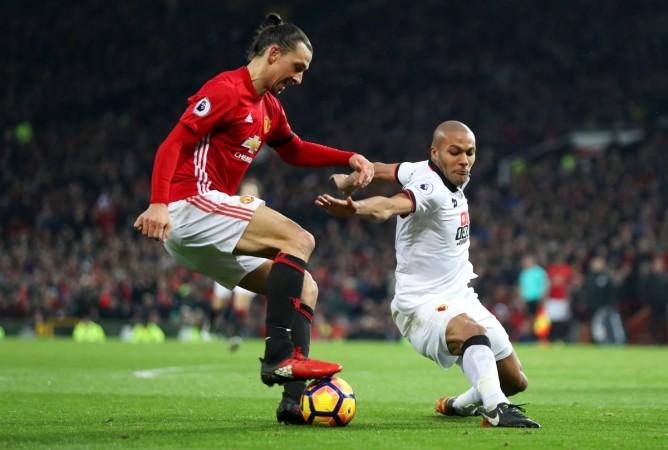 The doctor has revealed that he assured Galaxy that Ibrahimovic "would be fine" after giving him an "A plus" for his recovery.
"He's doing really well, we checked him all the time with studies and tests. The repair has been all sound. There's no re-injury in any way to him, in terms of structural damage," he explained.
"I'd give him an A plus, I reassured the Galaxy he would be fine. The Galaxy doctor will have checked him too, they have to for a big transfer.
"I know the medical staff quite well at LA Galaxy, we talk all the time. We talked to them for the transfer, we discussed everything.
"He's really had no injuries, he just pushed himself so hard. Just more aches and pains. But everything we did was in good shape."