Manchester United star Juan Mata has explained why he wants Jose Mourinho's side can play 10 matches from now until the end of the 2017/18 season.
The Old Trafford club have been knocked out of the Champions League following a 2-1 home defeat at the hands of Spanish side Sevilla at home. With neighbors Manchester City already on the verge of clinching the title, the FA Cup is the only competition, they can go on to win this campaign.
United have eight more games left in the league and have made it to the semi-final of the FA Cup, where they face Tottenham Hotspur. A victory over the north London club will see the Red Devils face either Chelsea or Southampton in the final.
Mata remains hopeful that a win over Mauricio Pochettino's side will see them play one more match, which will take overall tally to 10 matches this season.
"Today I'm writing from Spain, at the end of a different week due to the international break. I have spent some time seeing friends in very different places," Mata wrote in his weekly blog.
"This is the last break until the end of the season so, as you can imagine, it's a good way to switch off before facing the last few weeks of the competition at full speed."
"Having a look at the calendar I see that there are only nine games remaining, hopefully ten, because that will mean that we made it to the FA Cup final which will take place at Wembley on the 19th of May. So that's our goal: playing ten games from here to the end of the season.
"The first one is next Saturday, back to the Premier League. We will play at Old Trafford against Swansea and a victory would be very important to show that we want to maintain our position at the table. Then, we will have plenty of time to think about the derby and the rest of the games ahead."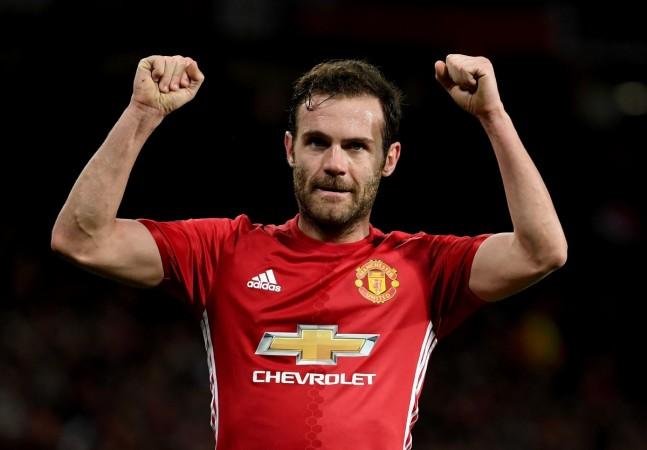 The Spain international also expressed his delight to share the dressing room with Zlatan Ibrahimovic, who left United and moved to LA Galaxy.
"Last week we bade farewell to Zlatan Ibrahimovic, who will continue his career in the LA Galaxy," the former Chelsea man explained.
"It's been a privilege to share the dressing room with one of the best strikers of the last 15 years, a footballer with a special personality on and off the pitch, who has played in different leagues and always in big clubs.
"Good luck in the MLS, Zlatan, I'm sure that you will keep scoring goals and enjoying football for a long time."