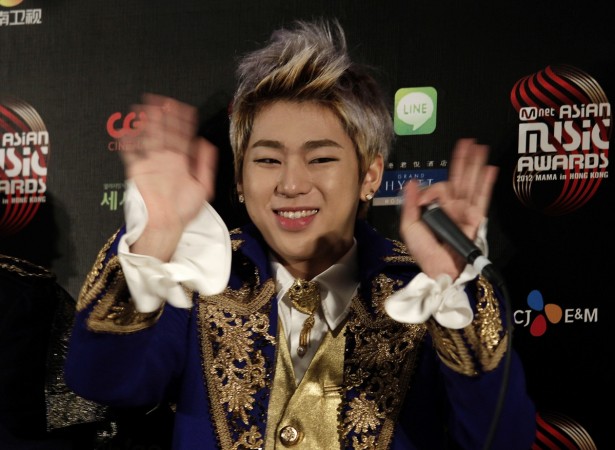 Admittedly, no one expected Zico to be dating AOA member Seolhyun. So when news of their relationship was confirmed by their agencies, fans of the Korean rapper were overwhelmed and slinked into an abyss of shock, anger and dejection. This passionate response to Zico's relationship with Seolhyun even impelled many to think they have been betrayed by the rapper.
In the early hours of Wednesday, Aug. 10, fans of the Block B member asked for refunds from his birthday fund. Reason? Fans felt the "Walkin' in the Rain" singer couldn't care less about gifts from his devoted fandom while he's dating Seolhyun.
Many fans demanded their money back on an online community, DC Inside's 'Zico Gallery,' reported Allkpop. The outlet quoted one fan as saying, "He won't even remember our small presents." However, it isn't yet known if the refunds have been made.
Although Zico hasn't heeded to his fans' feeling of loss, this isn't the first time that K-pop fans have reacted dramatically when a new relationship has become public.
Earlier, fans of EXO member Kai were hurt when his relationship with Krystal Jung was confirmed by SM Entertainment. The "Growl" singer was targeted for not divulging details about his personal life and his girlfriend.
Perhaps the only way Zico could appease his fans now is by addressing his relationship or by letting their anger and mistrust slide by. Even if some fans of the rapper are still in shock, others, who have embraced his new relationship status, might try to make his birthday a special occasion.