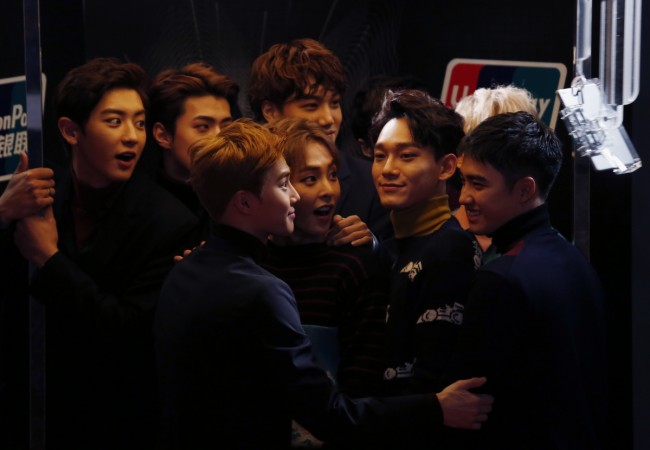 It was only a few weeks ago that SM Entertainment confirmed EXO member Kai's relationship with f(x)'s Krystal. While some fans are happy to see their idol dating Jessica Jung's sister, a majority of them from fan group EXO-L are miffed.
An Allkpop article (via My Daily) pointed out fans of the K-pop band feel betrayed. The outlet also noted EXO and f(x)'s devoted fandom is perhaps in shock by the suddenness of the relationship. Kai and Krystal's silence hasn't helped cool off tempers either.
According to the website, netizens posted hateful comments when Kai was seen in a wheelchair at Incheon international airport. The "Call Me Baby" singer, whose leg was in a cast, earned the wrath of fans, who accused him of "putting on a show."
One fan wrote: "It looks like a half cast, so why is he in a wheelchair and why does he need crutches and how in the world did he put on skinny jeans?"
Kai a.k.a Kim Jong-in has been away from the media glare since news of his relationship with Krystal broke, partly due to his injury. This was the 22-year-old's first public appearance after he injured his leg during rehearsals in March.
This isn't the first time EXO-L has been tough on their favourite band's members. In the past, they attacked an Instagram celebrity for following Chanyeol on the social media website.