The movie Zero received negative response from most of the critics, but Katrina Kaif's performance in the film is being highly applauded.
Katrina played the character of a glamorous actress, who suffers from heartbreak and depression. She is sassy, unapologetic and an alcoholic. Katrina's role of Babita Kumar grabbed huge attention on social media.
Although she does not have much screen presence as compared to Shah Rukh Khan and Anushka Sharma, Katrina short role is powerful enough to leave a mark among the audience.
Not just critics, audience have also been praising the actress' work in Zero. It is even being called Katrina's best ever performance. SRK and Anushka too are getting accolades for their respective portrayal of roles, but apparently, it is Katrina who caught most attention.
For her last release Thugs of Hindostan, Katrina was much ridiculed as she had a very insignificant role, and was mostly seen dancing in the movie. It was being said that the diva has reduced herself to be just a glam doll. She is also often criticised for her acting skills. However, she changed the narrative with her performance in Zero.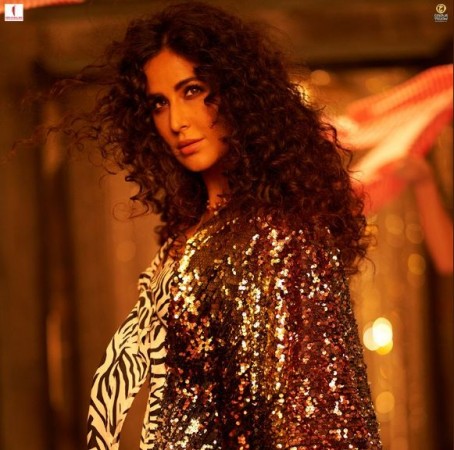 Directed by Aanand L Rai, Zero presents the three major characters in completely different avatars. Shah Rukh plays a dwarf and Anushka is seen as a scientist suffering from cerebral palsy.
The film was one of the most awaited flicks of this year but failed to meet the expectations. While the performance of the stars have been praised, it is the script that could not impress the viewers. Although the first half entertained most of the audience, the second half appeared as a turn-off.
The film's first day box office collection was expected to be over Rs 30 crore at the Indian market, but it could earn Rs 20.14 crore. See the tweets praising Katrina:
#KatrinaKaif You're fuckin' AMAZING in Zero and whatta stunning wreck you are :) #Zero is great film & yours is an stand out performance.. I almost want to break my heart just to be as cool and badass as your Babita :) (4/n)

— Swara Bhasker (@ReallySwara) December 21, 2018
Katrina Kaif has delivered her best performance in #Zero. It's not about the length of the role but how much life 1 can infuse in the role that's important.Evry single moment of Katrina is terrific.Jilted lover,Divine looking,sense of humour n drama,Katrina is on a Roll! #Zero

— Faridoon Shahryar (@iFaridoon) December 21, 2018
#Zero is @iamsrk 's career's best performance but the real surprise is Katrina Kaif . she is simply , or not so simply , STUNNING . take a bow, Lady

— SubhashKJha (@SubhashK_Jha) December 21, 2018
The two leading ladies are fantastic. #AnushkaSharma is as usual brilliant but it's #KatrinaKaif who, according to me, stands out like a consort battleship, with what can be termed as her best till date. While Anushka nails it with her nuances, Kat kills it with her sass! #Zero

— nayandeep rakshit (@NayandipRakshit) December 21, 2018
And..#KatrinaKaif gives us her career best performance!! As a damaged super star she throws caution and body language to the winds and gives us her most heartfelt and believable performance! She shines and makes you root for her!! #zero

— Karan Johar (@karanjohar) December 22, 2018