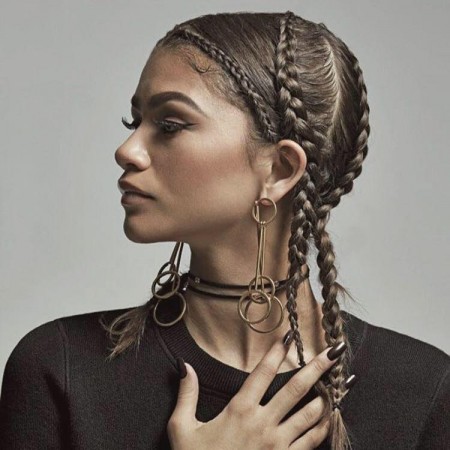 Marvel finally paid heed to the plethora of complaints about the lack of diversity in MCU, and has hired the first woman of colour to play Mary Jane in the highly anticipated "Spider-Man: Homecoming." Zendaya Coleman, an outspoken woman's rights and anti-racism activist, probably best known as K.C. Cooper in "K.C. Undercover" and Rocky Blue in "Shake it Up," will be Mary Jane to Tom Holland's Spidey in the Marvel film.
As always, the news of this hiring has been met with mixed response. While people who call themselves hardcore fans of Marvel comics and the cinematic franchise say they cannot imagine anyone other than a redhead taking on the role, most fans are happy with the choice.
Well, the arguments of authenticity do not hold value, especially because when Kirsten Dunst played Mary Jane in Sam Raimi's "Spider-Man" trilogy, the natural blonde had dyed her hair red too. Even Emma Stone, who essayed the same role in "The Amazing Spider-Man" series, played the character blonde. However, the uproar did not occur then, because the character remained Caucasian.
Also Read: Best quotes by Ross-Monica, Mindy-Rishi and other amazing TV siblings
Despite the criticism for this casting, there are many fans of the franchise, who have expressed their solidarity with the choice on social media. Check out a few of the most thought-provoking and hilarious ones here:
If you're complaining about the ethnicity of Mary Jane your life is too good. https://t.co/b6XDUpRQ3i

— James Gunn (@JamesGunn) August 19, 2016
i love Spiderman.@zendaya is a great actress. Mary Jane is so cool. please don't be a rumor. — Jamie Grace (@jamiegraceh) August 19, 2016
.@Zendaya playing Mary Jane is the best casting choice ever pic.twitter.com/ouT1RUyH5k

— Daniel Bostic (@debostic) August 19, 2016
Baddest Mary Jane I ever did see #SpiderManHomecoming pic.twitter.com/hZNTFM1a4y — Trev Snow (@TrevLivan) August 19, 2016
"Aunt May will be decades younger and more attractive than in the comics."

"Cool."

"Mary Jane won't be white."

"THEY'RE RUINING IT!"

— Eric Goldman (@TheEricGoldman) August 19, 2016
People who are upset about Mary Jane being black... You might want to sit down for this. I got some news for you about your lord and savior. — Keith Calder (@keithcalder) August 19, 2016
Because Mary Jane not being white is what makes a story about a guy who gets bit by a radioactive spider and receives powers unbelievable.

— Amy Ratcliffe (@amy_geek) August 19, 2016
There are two and only two qualifications to play Mary Jane 1 - Be tougher than people expect. 2 - Call Peter "Tiger." — Jordan Hoffman (@jhoffman) August 19, 2016
I have nothing to add to the Zendaya as MJ "debate" other than "yay" & "they already cast her, shut up, you're on the wrong side of history"

— Kate @ FlameCon 148 (@kateleth) August 19, 2016
Wait @Zendaya is playing Mary Jane?! That's dope. — Rob Markman (@RobMarkman) August 19, 2016
Wish I had more time to talk,
but I owe a Spidey script tomorrow.
Just saying I think @Zendaya's gonna be great in Homecoming!
Can't wait!

— Dan Slott (@DanSlott) August 19, 2016
Zendaya is going to make an absolutely perfect Mary Jane Watson in the new #SpiderMan movie. PERFECT. https://t.co/F1ykeoNACC — Jarett Wieselman (@JarettSays) August 18, 2016