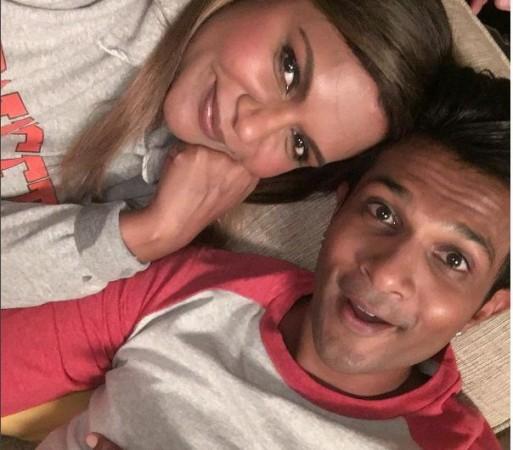 The Indian festival that celebrates the beautiful and everlasting relationship between brothers and sisters, Raksha Bandhan or Rakhi is celebrated on Thursday, Aug. 18, 2016. Raksha and Bandhan literally translate to protection and tie respectively, and on this day sisters thank their brothers for protecting them by trying a rakhi around their wrists. In return they get gifts and chocolates.
In celebration of this beautiful holiday, let us take a look at some of the most beautifully portrayed brother-sister relationships on television. Don't forget to also check out some of the quotes these characters have said regarding their beautiful brother-sister relationship.
Ross and Monica from "FRIENDS"
The best brother-sister duo to ever appear on TV would probably be "FRIENDS" characters Ross (David Schwimmer) and Monica (Courtney Cox). Their relationship was peppered with fights and taunts but mostly Ross and Monica loved each other dearly and were there for each other through thick and thin.
Check out this amazing dance routine they performed for Dick Clark's New Year's Rockin' Eve party in the episode titled "The One With The Routine."
Mindy and Rishi from "The Mindy Project"
Rishi (Utkarsh Ambudkar), Mindy's (Mindy Kaling) brother on "The Mindy Project," does not get a lot of screen time on the show, but when he is around, it clear just how much they love each other. Mindy not only put Rishi through college, but also supported him when he decided to leave medical school to become a DJ. Although the duo has a ton of fun when they are with each other, neither of them lets the other make bad decisions.
Jon Snow and Arya Stark from "Game of Thrones"
In a show filled with incest, the relationship between Jon Snow and his half-sister [later revealed to be cousin] Arya Stark shines as the epitome of sibling love. Despite being considered a b*****d who was shunned by most of his family, Arya truly loved her only brother who inspired her to become a better fighter. The two haven't seen each other since Season 1, but there are reports that "Game of Thrones" Season 8 will reunite Jon and Arya. Check out the tearful goodbyes the two shared with each other in Season 1 episode 2, just after Jon gifted Arya with her sword, Needle.
Dennis and Sweet Dee from "It's Always Sunny in Philadelphia"
We know what you're thinking. Yes, these are terrible people, but they are a great brother-sister duo nonetheless. Despite all their personal flaws, Dennis and Sweet Dee understand and accept each other for who they are. In fact, when do something terrible, like go on unemployment instead of looking for jobs for example, they do it together.
Riley and Auggie from "Girl Meets World"
These two could probably be the cutest brother-sister duo in television history. Auggie (August Maturo) and Riley (Rowan Blanchard), the children of Cory (Ben Savage) the titular boy of "Boy Meets World," are both lovely, kind-hearted children. They are always there for each other and will do anything to protect one another. Check out this adorable moment where Auggie tells Riley's love interest Lucas (Peyton Meyer) to never hurt her.