South actor Ram Charan Teja is all set to step in the shoes of 70's angry young man, Amitabh Bachchan, with his new lead role as Inspector Vijay in "Zanjeer" remake.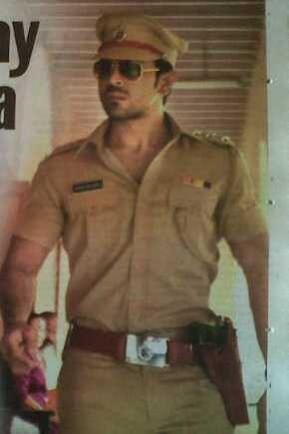 Apoorva Lakhia, the director of the movie, has finished the first schedule of Zanjeer remake with its lead actor Teja, and has also said that Bollywood actress Priyanka Chopra will join the movie shooting in September.
"We have shot 40 percent of the film in Mumbai with the other star cast. The film should be done by November end and is scheduled for a next year release," Lakhia told Indian wire news agency IANS.
"Priyanka will join the crew by September," he added.
Priyanka will step into Jaya Bachchan's role in the remake and it is also said that the actress is learning Telugu for the Telugu version of the film.
"They're swapping tongues. He's teaching her Telugu. She's helping him with his Hindi," a mutual friend told IBN Live.
"Priyanka will help Ram with his Hindi and he will have to make her fluent in Telugu. It's a tough deal for Ram because his character is the strong, silent type, while she is the talkative, chirpy sort. Telugu cinema audiences expect flawless Telugu even from non-Telugu actresses. She will have to sound like a local girl from Andhra Pradesh," the source added.
However, it is also said that Amitabh, who played the lead role in original film, will do a cameo in the remake.
The movie's remake is being directed by Apoorva Lakhia of "Shootout At Lokhandwala" fame and is produced by Amit Mehra, son of late filmmaker Prakash Mehra who had directed and produced the original Zanjeer.
The original movie starring Amitabh and Jaya Bachchan in the lead role was released in 1973.