Controversial Islamic preacher Dr. Zakir Naik expressed his gratitude to Malaysian Prime Minister Dr. Mahathir Mohamad for not deporting him back to India. The central government had sought the extradition of Naik over his alleged involvement in money-laundering and terrorism.
"I am humbled to be a part of this diversity, and I also acknowledge the sensitivities it entails. I would never wish to disrupt or jeopardise this balance in any way or to break the rule of law of this country because it is my primary concern to foster the social harmony currently enjoyed by its citizens," Naik said in a statement as quoted by Malaysian media outlet The Star.
"To anybody who does not want Islam to be presented as a religion of peace, this is a quick and dirty way to discredit the faith. I implore anybody who comes across such material to verify it before jumping to conclusions," Naik added.
"Because the simple truth is that any statement ascribed to me that is against humanity is a fabricated statement. Time and time again, I have reiterated that a Muslim cannot be a good Muslim unless he is a good human being," he added.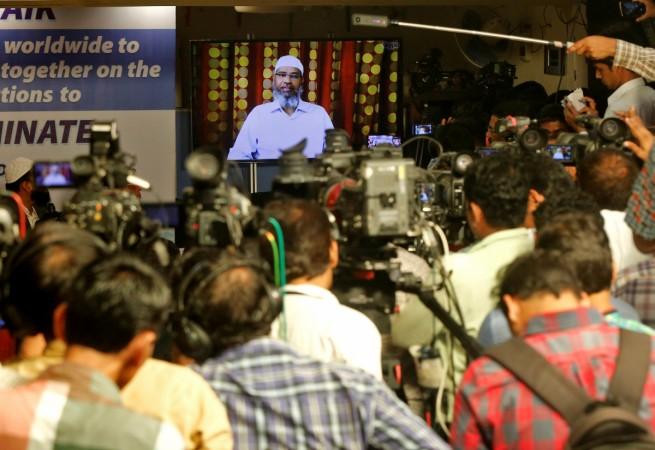 Naik further claimed that he was a victim of thousands of YouTube videos and articles that have tarnished his image with "appalling statements" made against him.
The Malaysian PM had earlier stated that Naik would not be deported unless he creates a problem in the country. Mahathir allowed him to stay in his country and said that he would examine his case from an "unbiased perspective."
The radical television preacher had fled India in 2016 and is now a permanent resident of Malaysia. Naik had also reportedly met Mahathir last week, although the topics discussed in their meeting is still not known.