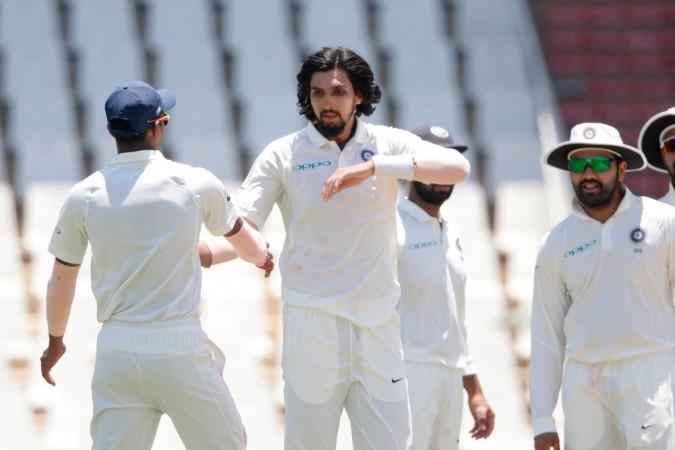 Ahead of the Test series against England, the Indian team is struggling with a spate of injuries to the fast bowlers with the injury to Bhuvneshwar Kumar, Jasprit Bumrah, and Mohammed Shami.
However, former Indian pacer Zaheer Khan has said there is no need to worry and that there is enough bench strength to serve India in the Test series.
"Bumrah is injured for the first few matches and there has been an injury concern to Bhuvneshwar Kumar, which is a concern seeing the forthcoming season, but I believe even after their injuries, the five-match tournament is a long series," Zaheer said here today.
Indian selectors have named Ishant Sharma, Umesh Yadav, Shardul Thakur, and Mohammed Shami, and Jasprit Bumrah in the squad.
While Shami is recuperating from an injury, Bumrah is expected to be fit for the second Test match.
On the bowling combination
"I believe whichever bowlers will play - like Umesh (Yadav) is doing well, Ishant (Sharma) is a senior bowler and has to take more lead (role) and Mohammed Shami has a good record - I believe their (Bhuvi and Bumrah's) absence will be felt, but still India's bench strength is very strong," Zaheer further added.
Sachin Tendulkar had earlier said that this Indian bowling attack was the most complete and it had all the bases covered and it should be a good series. Zaheer too agreed with this assessment and believed that the bowling attack certainly looks potent.
"Yes absolutely. If you see the style, with the style of each bowler, you can say it is an accomplished attack because, in different conditions, different bowlers impress more," the former pacer said.
However, Zaheer said that the Indian team has to be consistent right throughout the trip and that the bowlers need to be fit. He also spoke about the conditions and said that since it is dry in England, it should favour the Indian team.
"I feel that it will be an Indian summer, seeing the conditions, and I wish the Indian team will play the five-Test series with the consistency with which they are doing good," Zaheer said.
"The five-Test match rubber is a long series and I hope that all our bowlers will (remain) fit and the entire squad is fit. Because in a long series it is necessary they stay together as a team," he added.