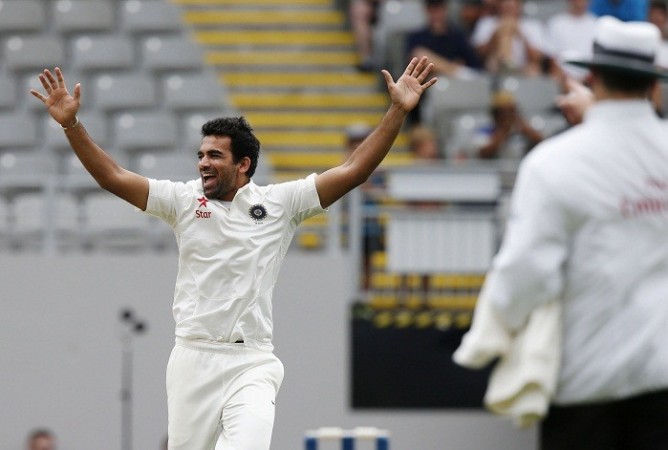 Zaheer Khan, who has played 92 Test matches and 200 ODIs for India, announced his retirement from international cricket on Thursday, but will play in the Indian Premier League for one more season.
The left arm seamer was one of the most feared Indian bowlers during his prime.
Initially, it was IPL chairman Rajeev Shukla who announced Zaheer's retirement via his twitter account, but now, the left-arm pacer has also confirmed about it via Twitter.
Zaheer broke into the scene after making his ODI debut against Kenya in Nairobi in 2000 and gradually started to become an integral part of the Indian team with his pace and aggression.
His performances in the ODI format gradually helped him earn a Test cap for India in the same year. With the new red cherry, he could swing the ball both ways and was also a dangerous bowler with the old ball as he got the ball to reverse, which troubled the batsmen.
However, his career was mostly plagued with injuries, which was utterly frustrating. Had he remained fit, the speedster could have played much more for India. Zaheer last bowled in a Test match against New Zealand in Wellington in 2014, while he played his last ODI against Sri Lanka in 2012.
Zaheer Khan took 311 Test and 282 ODI wickets in his career panning for over a decade in the international circuit. Many cricket fans over the world will remember him for his impeccable line and length against the left handers and most importantly, Graeme Smith, who was troubled by the Indian speedster on a number of occasions. Zaheer also played an integral part in helping India win the 2011 ICC Cricket World Cup.
Apart from his successful Test and ODI career, Zaheer also picked 17 T20 wickets as well.