Yuvraj Singh seems to have poured all his emotions into a single Facebook post, in which he revealed quite a lot of insider information about Ashish Nehra, who made the first T20I of the ongoing three-match series between India and New Zealand, his last competitive cricket match.
Nehra brought the curtains down on his 18-year-long international career, in which he has seen a lot of ups and downs. Regardless of his performances on the field, Nehra has always been loved by his teammates and fans, alike.
The popularity he enjoys was evident on Wednesday as Delhi's Feroz Shah Kotla was packed to the rafters to give a fitting farewell to their local hero. Captain Virat Kohli along with the entire Indian team joined Nehra in his "lap of honour".
Yuvraj was not present at the Kotla, but he paid his tribute to Nehra by highlighting what made the 38-year-old one of the most celebrated cricketers in the modern era.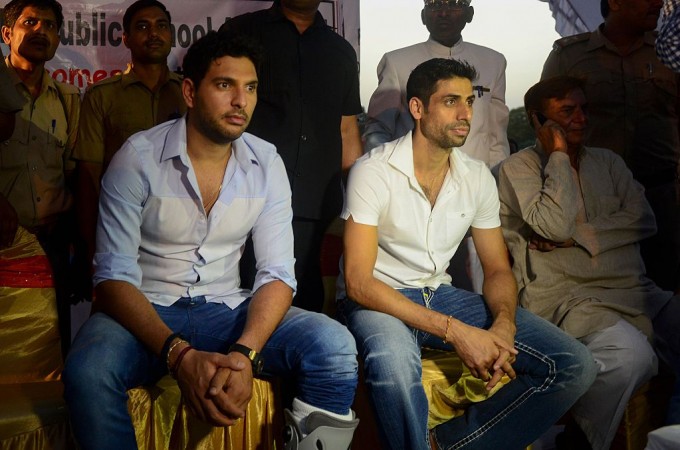 Notably, the two cricketers were together during their Under-19 days and also made their international debuts at almost the same time. Under former skipper Sourav Ganguly, both of them came up with memorable performances and cemented their places in the star-studded Indian line-up of the early 2000s.
First meeting
The left-handed all-rounder opened up on his first meeting with Nehra and revealed why he found the left-arm fast bowler's restless behaviour "funny".
"He was like a cat on an extremely hot tin roof. He'd be sitting still one moment and all of a sudden break into a stretch or twitch his face or just roll his eyes. I found it extremely funny and thought may be someone has put ants in his pants," Yuvraj wrote in his Facebook post.
He added: "Later on when we played for India I realised that is the way Ashu is – someone who could not stay still. As for the ants, their hard work quotient was in his game which I will come to a little later."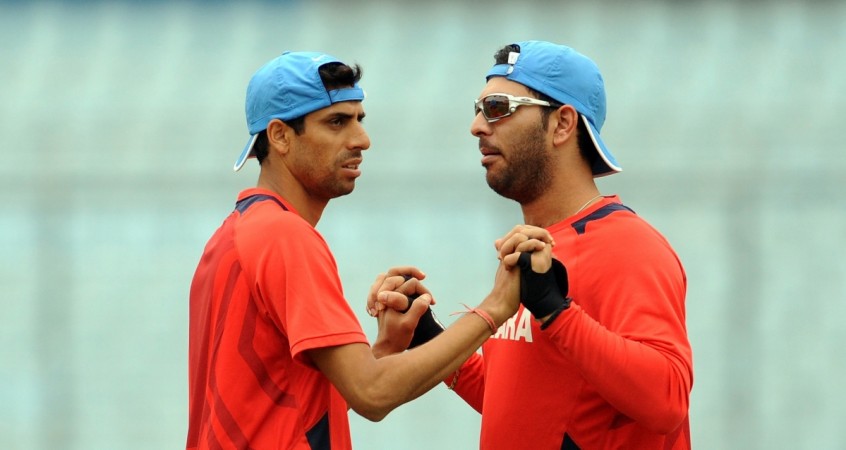 Ganguly's nickname
Nehra is quite a sensation on internet despite the pacer opting to not be part of social media. From nicknames to memes, "Nehraji" dominates the rest when it comes to social media popularity. But Yuvraj reveals one of the earliest nicknames given to the fast bowler by none other than their former captain Ganguly.
"Sourav Ganguly gave Ashu the nickname Popat as he talked a lot. I mean he can talk even under water! Plus he is hilarious. For me he doesn't need to speak, there is something about his body language that is so funny. Agar aap Ashish Nehra ke saath ho to aap ka din kharaab nahin jaa sakta...NO CHANCE. Wo banda aap ko hassa-hassa ke gira dega," Yuvraj added.
Batting skills
The World Cup-winning all-rounder also believes his former teammate was never "humble" about his batting skills. Here's how Yuvraj has justified his claim.
"Ashu has never been humble about his batting. I have often laughed my lungs out when he has shamelessly used words like 'legendary' for his batting skills. Not only that, he often claimed that he'd have played till the age of 45 if he were a batsman!" Yuvraj said.
See it to believe it!
While Yuvraj has made sure he focused on the lighter side of Nehra, the 35-year-old also revealed how the latter is proving to be his inspiration when it comes to making international comebacks.
Check out the complete post here