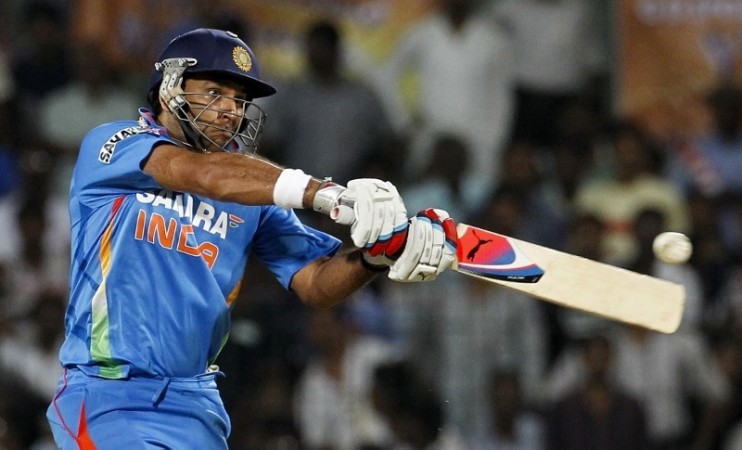 Nineteen months have passed since the dashing left-hander, Yuvraj Singh, played for India, but the batsmen who played an integral part in the ICC 2015 Cricket World Cup, has a strong desire to make it to the national team.
Yuvraj, who was diagnosed with Cancer in 2012, has failed to cement his place in the India team despite getting chances after recovering from the life threatening illness. He was treated in the US.
"I was lucky to be in one of best hospitals in the USA and am grateful to my doctors and the almighty for my recovery. It's a closed chapter now. I would rather get on with life and try and get back to where I once was. I have had some very tough years but I have still managed to keep my body in shape," Yuvraj Singh told The Times of India in an exclusive interview.
But that is a thing of the past for the ever-so-determined player, who knows it is not going to be any easy for him to represent India in any format. If selected, he wants the selectors to have some faith and give him some time.
"It's not easy but I would definitely try to return to the national side if there is an opportunity. If I make the grade again, I should be given a decent period of time to perform. I had missed cricket for about a year and a half and right off the bat people wanted me to perform the same way I used do in the past," added Yuvraj.
One wonders whether Yuvraj will ever make it to the India team with the tough competition in the middle order. Players such as Suresh Raina, Ajinkya Rahane and MS Dhoni are the core batsmen in the middle order for India, hence, chances are slim for Yuvraj in the ODIs. The only chance he may have is in the T20 side as he can be a handy proposition with the bat and bowl in the slam-bam format.
Yuvraj, who must be keeping a close tab on India cricket, is happy with the way Virat Kohli is captaining the side in the Test format as the Delhi lad has helped the home team win the Test series against South Africa.
"Virat needs some time to mature as a skipper. I'm really glad to see him leading the team and winning the Test series against South Africa is a big achievement for him. I'm sure Virat will emerge as one of the better captains," said Yuvraj.
"He has been very aggressive all his life and it's not easy for him change his attitude overnight. People go after him saying he's too aggressive but yes he is an aggressive young man and wants to do well for his country. Is that wrong? You have to give him a little time. He also knows that his aggression gets the best out of him."