World Cup-winning all-rounder Yuvraj Singh has irked a section of Board of Control for Cricket in India (BCCI) officials by skipping Ranji Trophy 2017/18 matches to work on his fitness at the National Cricket Academy (NCA) in Bangalore.
The 35-year-old was dropped from the Indian squad after the tour to West Indies earlier this year and he was not part of limited-overs squads that played against Sri Lanka, Australia and New Zealand. Yuvraj's exclusion came after he failed the much-talked-about yo-yo fitness test, which has become a primary selection criterion.
Also read: SA batsman smashes record 490 in 50-over game
Yuvraj thus has been working on his fitness at the NCA, doing exclusive training to pass the yo-yo test ahead of the upcoming Sri Lanka ODI and T20I series, starting December 10.
It was earlier reported that the Punjab all-rounder's fitness would be assessed after November 28. Notably, he will be required to match or surpass 16.1 (fitness score set by the Indian team management) to be considered for selection again.
Yuvraj's decision to skip Ranji Trophy duties for Punjab and focus on his fitness at the NCA has forced BCCI officials to raise questions as selectors have been stressing on players' participation in the high-profile domestic tournament.
Notably, the left-hander has played only one (Punjab vs Vidarbha in Mohali last month) out of five rounds and his performances (20, 42) were certainly below-par.
'Will Yuvraj be selected without any runs behind him?'
"We heard that Yuvraj has told the Punjab team management that he has been asked by the Indian team to do fitness test whereas selectors have always stressed on Ranji Trophy performance. Look at Ishant Sharma. He is a part of Indian team but he was released a day before Kolkata Test so that he can play Ranji Trophy against Maharashtra," a senior BCCI official told PTI.
He added: "There aren't any reports that Yuvraj is doing rehabilitation but we have come to know that he is doing exclusive fitness training to pass the YoYo test. Now whether taking Ranji Trophy for granted is a good thing or not, Yuvraj has to decide.
"Does this mean that if he attains 16.1 (fitness parameter set by Indian team management) and is without any runs behind him, he will be selected for the Sri Lanka limited overs series?"
Swansong series against Sri Lanka?
The veteran, who has represented India in 304 ODIs and T20Is, returned to the ODI team after a four-year absence in 2017 for the ODI series against England. He has scored 372 runs from 11 matches at 41.33 this year.
While he hit a 150 in Cuttack in January, his form has dipped since then. Yuvraj last played for India in the ODI series against the West Indies in June.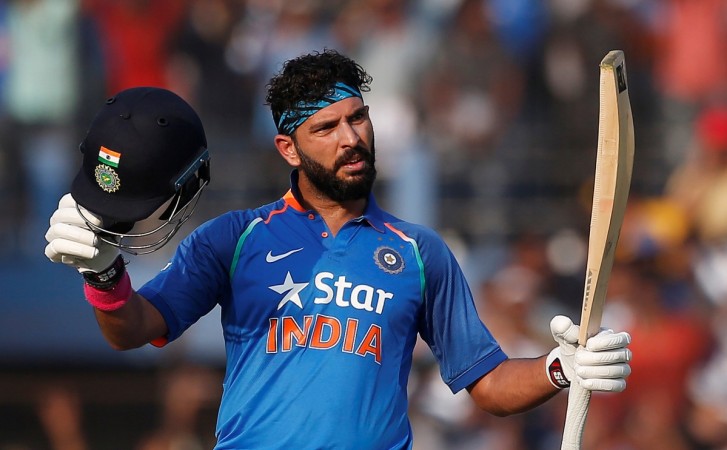 With the team management and selectors looking ahead for the 2019 World Cup, Yuvraj, who will turn 36 next month, is unlikely to make the cut into the Indian team unless he scores heavily in the domestic circuit.
If Yuvraj manages to clear the yo-yo test later this month, the all-rounder, according to reports, might be given a farewell in the Sri Lanka series.