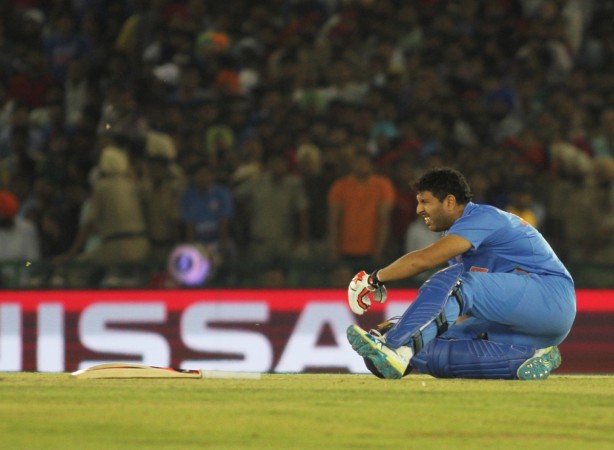 One of India's most reliable big-hitters and also one of the marquee names in Sunrisers Hyderabad, Yuvraj Singh, will be unavailable for the first two weeks of IPL 2016. The experienced southpaw is still recuperating from an ankle injury he suffered during the ICC World T20 2016.
Tom Moody, the head coach of the IPL side from Hyderabad, also confirmed that it remains unsure whether still after taking two weeks' off from the competition, Yuvraj will be back to playing a part in IPL 2016.
"Sadly, Yuvraj will be out for a couple of weeks but we don't know how long that is going to be," Moody told the official IPL website. "A player like Yuvraj Singh is important to any team. He is not only a match-winner with the bat, but he is a very useful bowler in those middle overs," he added.
Sunrisers Hyderabad bought Yuvraj during the IPL Player Auction 2016 for Rs. 7 crore to add a greater dimension to their squad. "Going into the auction, we were aware that we needed to strengthen our middle order," Moody continued. "Hence, we targeted players like Yuvraj and Deepak Hooda to give us that depth in our middle order and they complement what we already have in our squad."
Yuvraj suffered an ankle injury and was visibly struggling during India's match against Australia in the World T20 2016. He was replaced by Manish Pandey in the India squad for the semifinal game against West Indies, which the hosts lost by seven wickets.
The 34-year-old, meanwhile, posted a picture of himself lifting weights with a plaster strapped around his right leg. The photo had been titled "Looking forward don't look back (sic)."