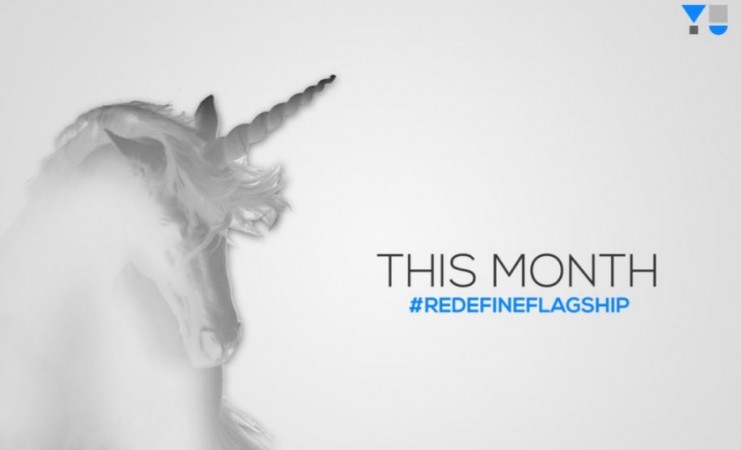 Micromax's YU Televentures has been extensively talking about its upcoming flagship, Yunicorn, which is going to break all records according to its maker. While the company had set the launch of the device for May 19, which was confirmed on Twitter and through media invites, it appears there is a change in plans.
YU confirmed to International Business Times India that the launch of Yunicorn has been delayed by a week due to the election results of five states to be out on Thursday. The company did not reveal the exact date for the launch of the Yunicorn, but said that it would happen sometime next week.
So far, YU has hinted at the device's existence and how it is going to be a flagship killer. Earlier this week, the company took a swing at other premium smartphone manufacturers by defining the meaning of flagship as "a word used by manufacturers to rip people off their money." YU has #RedefineFlagship hashtag for the Yunicorn, which itself hints that it is going to be priced just right.
As far as the specifications go, Yunicorn is said to come with metal structure and offer pure Android experience, which was probably expected considering the exclusive partnership between YU and Cyanogen came to an end. Rumours suggest the handset will sport 4GB RAM and a 1.81GHz MediaTek Helio P10 (MT6755M) octa-core processor.
Last week, Rahul Sharma teased the launch of the new flagship, which he expects will break records. "It's insanely beautiful and it will break some hearts. It will break records, it will break the conventional, it will break the rules...WAIT, it will break the flagships," Sharma said in a message with a teaser video.
YU's previous attempt in the flagship offering didn't go as expected. YU Yutopia was seen as an over-priced handset and failed to ignite the spark. Can YU change that with Yunicorn? Will Yunicorn turn out to be a true flagship killer? Will it be priced right for consumers to make it a prime choice? These are some questions that will be answered only after the launch of the Yunicorn.