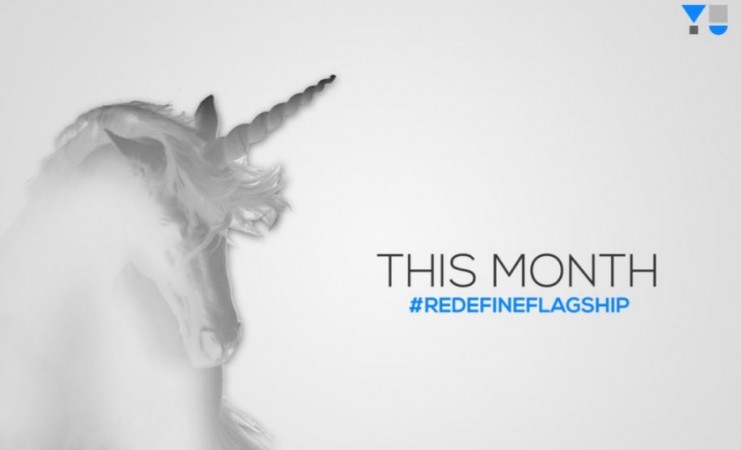 Micromax's online subsidiary YU Televentures is teasing the launch of its upcoming flagship, Yunicorn, building anticipation for the device ahead of its official debut on May 19. The smartphone maker shared a new teaser video on Twitter this week, hinting at a disruptive price for the Yunicorn despite its flagship nature.
In a short 8-second video, YU shows search results for "flagship meaning," which returns with "obnoxiously priced, excessively promoted handset with technology and design a brand claims to be proud of." The teaser also takes a swing at rivals defining flagship as "a word used by manufacturers to rip people off their money."
The company is also running the hashtag #RedefineFlagship from its official Twitter account (@YUplaygod) and confirmed the launch of Yunicorn for May 19 and already sent out media invites for the event in New Delhi. YU had launched the Yutopia at Rs. 24,999 last year, which did not turn out to be as successful as expected.
Since the pricing of the 2015 flagship was a bit of a concern for most buyers, YU might be planning to address that with its Yunicorn. Well, it is uncertain if the new flagship will be priced lower than its predecessor or simply offer flagship features with a reasonable price tag when compared to other devices in the market.
As far as the Yunicorn's specifications are concerned, the metal-clad flagship offer pure Android experience, the company's founder Rahul Sharma told Gadgets360, which was probably expected considering the exclusive partnership between YU and Cyanogen came to an end.
Last week, Sharma teased the launch of the new flagship, which he expects will break records. "It's insanely beautiful and it will break some hearts. It will break records, it will break the conventional, it will break the rules...WAIT, it will break the flagships," Sharma said in a message with a teaser video.
The company's teasers do not reveal any of the specifications of the Yunicorn, but there have been rumours about what to expect from the device. The handset is expected to come with a 1.81GHz MediaTek Helio P10 (MT6755M) octa-core processor backed by 4GB RAM and runs Android 5.1 Lollipop OS. Details about the handset's price, display, camera and battery are still unknown.