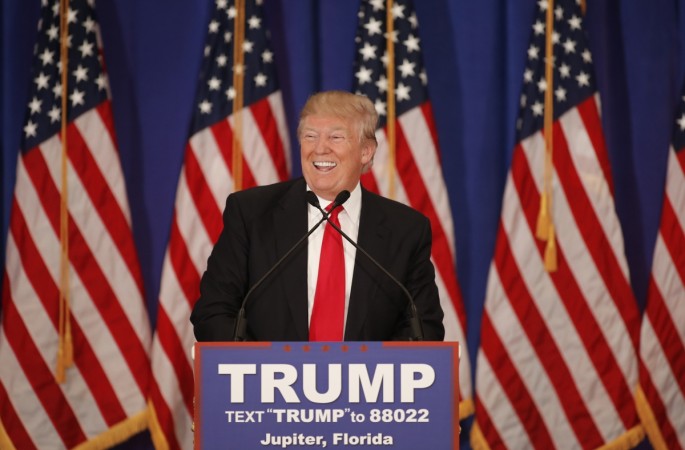 A campaign video made by a fan of U.S. presidential candidate Donald Trump, which used the music and voiceover of Martin Sheen from the video game Mass Effect 2," was taken off by YouTube following a demand by the publisher, Electronic Arts (EA).
""The video was an unauthorized use of our IP," EA said in a statement to GameInformer. "We do not support our assets being used in political campaigns," added the publisher of video games like "Mass Effect 3," "Battlefield 4," "The Sims 4" and "FIFA 16."
The video in question, titled "Trump Effect," is now unavailable on YouTube, and the error message reads, "This video is no longer available due to a copyright claim by EA." However, the video is still available via Trump's Twitter post. Trump had tweeted the video to his 7.45 million followers.
However, users currently cannot access his Twitter post, as the message says, "Tweet withheld in response to a report from the copyright."
Besides the music and voiceover of Martin Sheen from Mass Effect 2, the video also used the font and the words, "Trump Effect" from the game.