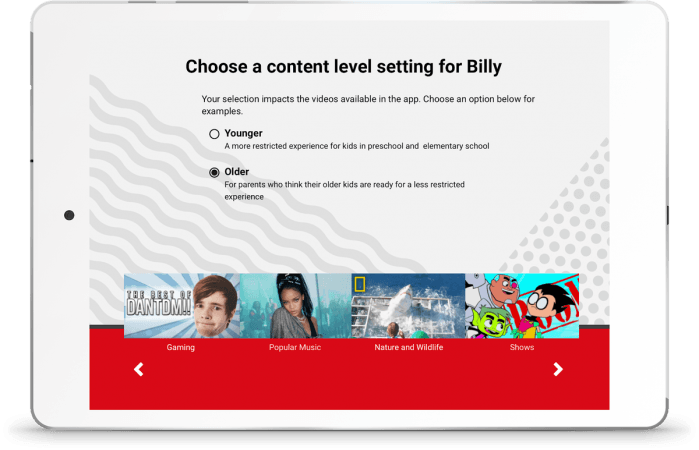 YouTube is now finding ways to give parents more authority over what their kids watch on the platform. In a blog post, YouTube announced two new updates to their YouTube Kids application to enhance the user experience for a huge number of kids and their parents who use the application.
The biggest update presented in April is the parent-approved content. Android users around the globe can now handpick each video or channel their kid is permitted to see through the YouTube Kids application - the option is as of yet unavailable on the iOS version of this app.
Presently, with a single settings change, — click on "approved content only" on every kid's profile — parents can finally make sure that their kids watch exactly what they want them to.
Parents can likewise have playlists curated by trusted partners, for example, PBS Kids, Sesame Street, and humans who curate playlist on the YouTube Kids app - not just algorithsms.
The "approved content only" setting affects the application's search work as well.
Now that it's been about a long time since YouTube Kids was launched, the video streaming platform knows that its original interest group is getting older. It has launched a new feature for kids who are aged 8 to 12 that gives parents a chance to choose an "Older" setting that opens up age-proper content outfitted towards their interests: music and computer game videos, for instance.
YouTube has seen a lot of awful attention with its kids' application, fundamentally because of sketchy content, in some cases unpleasant. The whole point of YouTube kids is to create a space where kids and parents can access content that is specific to their age groups.
YouTube states in its blog post that "no system is perfect" and urges guardians to flag inappropriate videos. However, with these most recent updates, it appears that YouTube Kids is absolutely moving the correct way, as of now.