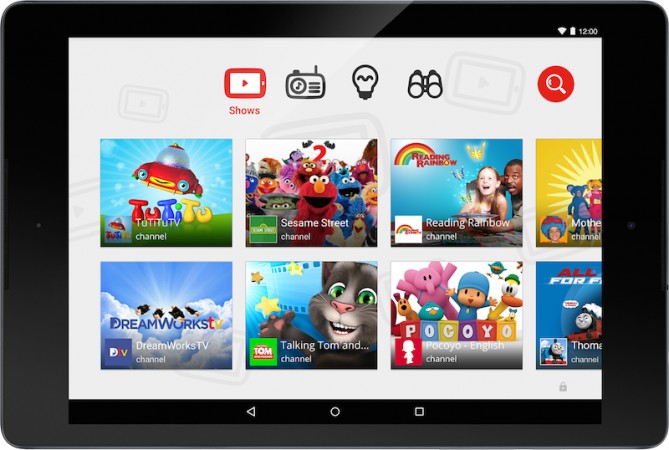 Google has officially launched a new video-streaming app meant exclusively for children.
Built on the same platform as YouTube, the all-new YouTube Kids brings kid-friendly content to viewers for safe and seamless browsing of videos on various topics. The new app is available for both Android and iOS devices for free, but currently accessible only in the US.
Everything, from educational clips to entertainment videos can be accessed using Google's kid-friendly app.
YouTube Kids is built from the ground up and aims at bringing the best user experience for kids. The overall interface is kept minimal with large images and bold icons, clearly a useful concept as kids love pictures more than words. To further simplify the experience, Google has added voice search for kids who cannot spell or type what they're looking for on the Internet.
There are plenty of new features in YouTube Kids that will help parents control how much time their kids spend on the app or the content they can watch without constant surveillance. There's built-in timer in YouTube Kids that will limit kids' screen time. Similarly, parents can let their kids watch pre-selected videos and disable the search bar. They can also turn off background music and sound effects.
"For years, families have come to YouTube, watching countless hours of videos on all kinds of topics. Now, parents can rest a little easier knowing that videos in the YouTube Kids app are narrowed down to content appropriate for kids," the company wrote.
Kids can browse videos from four distinct categories, Shows, Music, Learning and Explore. The search bar allows kids to search for specific content, just like in the main YouTube app.
At this time, Google has no information on when YouTube Kids app will be available to users worldwide but Android and iOS users in the US can download the app from Google Play Store and iTunes respectively.