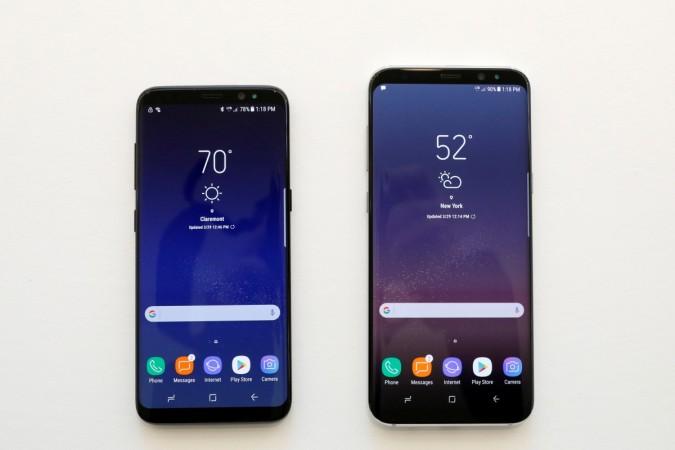 Samsung Galaxy S8 and Galaxy S8+ were launched earlier this year, and has since got good reception around the world. Software updates are crucial to keep the devices to maintain optimum performance, but the latest one for the Galaxy S8 series did not turn out to be quite as expected.
In mid-November, Samsung Galaxy S8 and Galaxy S8+ users received the October security patch in many regions, and it has broken the phones' fast charging capabilities. According to SamMobile, several owners of the Galaxy S8 and S8+ phones took to Twitter and Samsung community forums to express their dismay about the slow charging issue.
But the issue isn't a widespread one, as not everyone is affected by it. But there are users who say that using original Samsung charger with fast charging enabled is taking 4-6 hours to fully charge the Galaxy S8 and S8+ devices.
"I've had my Galaxy S8 for 4 months now and fast charging was working perfectly. Today when I plugged in my phone, it said "Fast Charging" for a second, then stopped charging all together, and finally started charging normally, I tried another charger, another plug, factory resetting my phone, wiping its cache but it's still like this," wrote one user on Samsung's community forum.
Considering this is a software issue, Samsung will be able to fix with future updates. Some regions have started getting the November security patch, and includes improvements to Bluetooth and fixes Wi-Fi KRACK exploit. The OTA rollout is phased, so users around the world will get it in time. But it's hard to tell if the 545MB software is going to fix the slow charging issue in the Galaxy S8 series.
Samsung hasn't commented on the matter yet, and there seems to be no interim solution as well. The best affected users can hope for is a patch in the upcoming software update.
Samsung is already testing Android 8.0 Oreo in the UK, and it will soon start rolling out the beta software in the US and South Korea. The major update fixes bugs and adds stability to the devices.