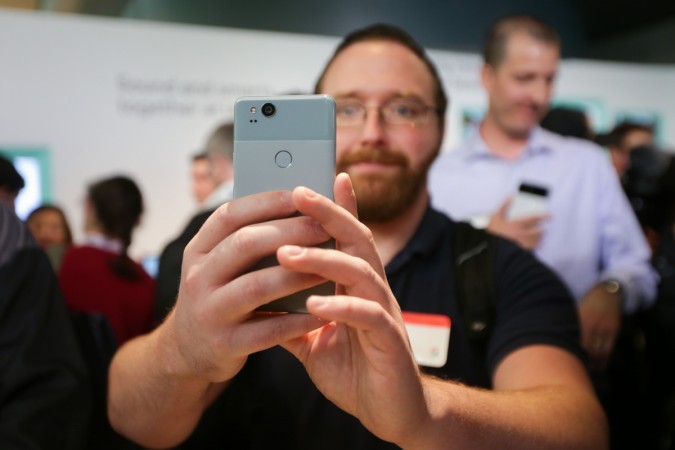 Whenever there's a new software rollout, it is natural to have some unexpected bugs that crawl through the beta-testing. Xiaomi and OnePlus had to recently halt the rollout of Android Oreo for some of their phones. But there's a problem that has been haunting some Android smartphone owners, which is not linked to Android Oreo.
Xiaomi Mi A1 users have complained of the stock dialer app freezing every time while making a call. There's a significant lag between the time you press the call button on any contact and actually connecting the call. IBTimes India experienced the same problem on Google Pixel 2 XL, but it turns out the underlying issue here is with the MyJio app.
MyJio app is causing ANR (application not responding) problem for the dialer app. A simple way to avoid the unusual delay in making the call is by uninstalling MyJio app from your smartphone. But if you find the MyJio app useful, here's another way out.
MyJio is interfering with the dialer app, and you can stop the interference to end the problem. To do so, go to Settings > Apps & notifications > App info > MyJio > Permissions > Disable Telephone permission. The solution was provided by Xiaomi for Mi A1 devices, but it worked just as fine on our Pixel 2 XL, instantly solving the lagging issue while making calls.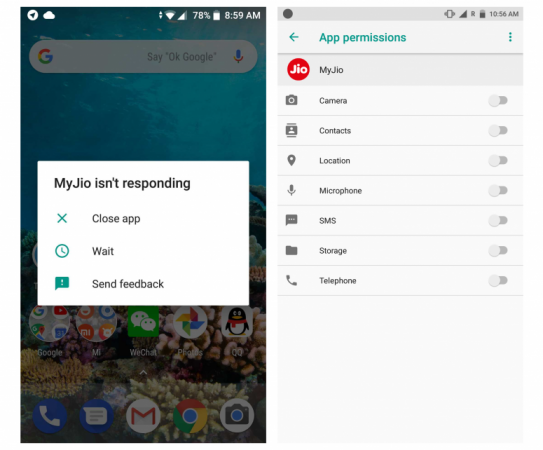 So if you're experiencing a similar problem with the dialer app on your smartphone, try these neat tricks to get an instant fix instead of having to wait for a software update.
Google's Android Oreo update has slowly been hitting more and more devices, but performance issues related to the software are making users weary. OEMs, such as OnePlus, have successfully rolled out Android Oreo-based software with bug fixes. But the new software is still in its initial stages of rollout.
According to Google, Android Oreo is just found on less than 1 percent of the total Android smartphones. And that's even after nearly five months since releasing the software to the public.
Are you facing any problems with your phone after updating to Android Oreo? Let us know in the comments below.