The makers of Chiranjeevi and Kajal Aggarwal's Khaidi No 150 have released the lyrical video of its third song, You & Me. The video has received positive reviews from music lovers.
Read: All you need to know about Khaidi No 150
You & Me is a fun, melodious, breezy and romantic song, which has been composed by music director Devi Sri Prasad. Srimani has written the lyrics for this duet track, which has been sung by Hariharan and Shreya Goshal. Lahari Music, which has acquired the music rights of Khaidi No 150, released the lyrical video of the soundtrack on its official YouTube Channel on Wednesday evening.
The video of the song You & Me has been successful in impressing music lovers, who are now eagerly waiting to see Chiranjeevi and Kajal Aggarwal's dance moves in the music video. The lyrical video has received 771,897 views, 29,658 thumbs up (likes), 1,648 thumbs down (dislikes) and 2,148 comments. Here are some comments posted on YouTube by viewers.
Mahesh Babu Saleti: After a long time I felt freshness..Good work DSP.
Somasunder R: Treat for DSP fans. Waiting for song video eagerly to watch our Chiru performance.
Dr Venkatkkd: DSP use this kind of top rated singers songs will be too good...this is best among three..
Srinivas Nerella: This is instantly liked one.. other 2 songs r like slow poison.... DSP showing his magic... hariharan voice aptly suits for chiru
Raj: I like the song ,the lyrics are awesome n give good feeling to listen
Krishna Chaitanya: Nice beautiful breezy song... ME ME ME Ikapai only You & Me... :)
Narasimha Kumar: Superb beat and Boss can do wonders with his moves in this duet...Awesome
Sivanagendra Beerasanchu: Superb music yeah..I loved it.. Shreya as the singer ...Shreya Rock's...DSP too..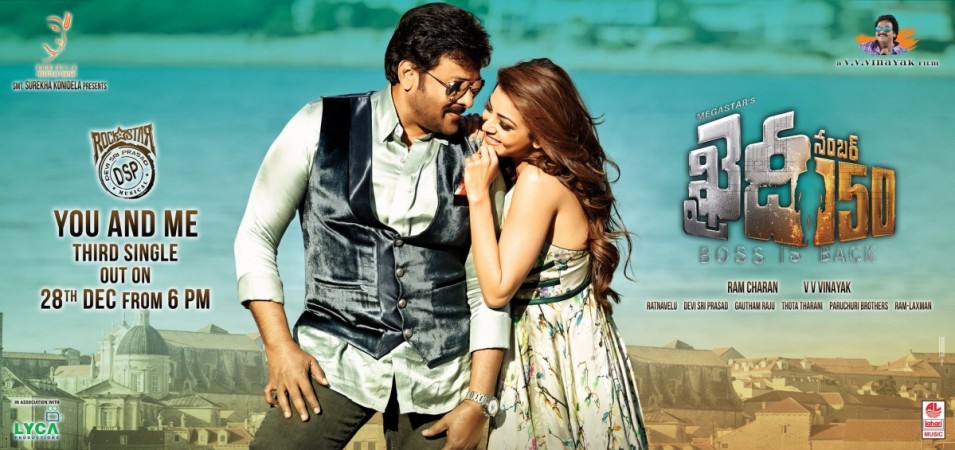 Mehboob Basha: Exelent DSP keepitop waiting for mega star dans this song is one of the best this year
M Prashnth Kumar: This one song is enough to the album..... it's rockszzzzzzzz
Maruthi: This songs I think 2017 very best song supar supar supar supar supar d s p rock music all youth o f energy