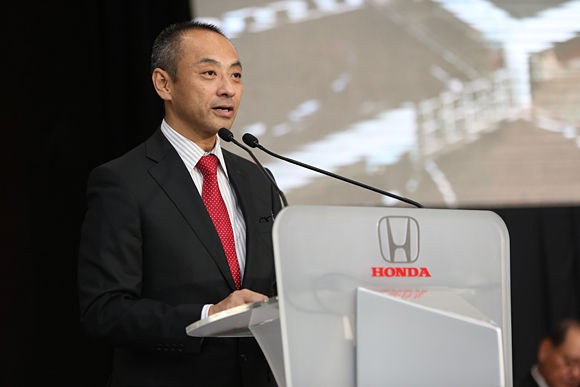 Honda Motor Co. Ltd. has appointed Yoichiro Ueno as the new President and CEO of Honda Cars India Ltd., with effect from April 1, 2016. The change at the helm has been announced by the Honda Motor Company board of directors, a statement said.
Ueno will take over his responsibilities from Katsushi Inoue, who will move to Europe to take over as the chief operating officer, regional operations (Europe region) and president and director, Honda Motor Europe Ltd.
Yoichiro Ueno has been the CEO and MD of Honda Malaysia Sdn. Bhd. since January 2011. He was previously assistant vice president of automobile sales of American Honda Motor Co. Inc., where he was involved in sales and marketing. Ueno has been associated with Honda Motor Co. Ltd. for over 30 years and worked in New Zealand and Thailand. He also worked with overseas division and countries such as Asia and Oceania, China and North America.
As the head of Honda Cars India, Ueno's first task will be to get the company out from tarnished image by the recalls. In its fifth recall of the financial year, HCIL recalled 57,676 vehicles of previous generation models of City, Jazz and Civic to replace airbag inflators. He will also lead the company for the launch of BR-V SUV, which is expected in April-May in India.