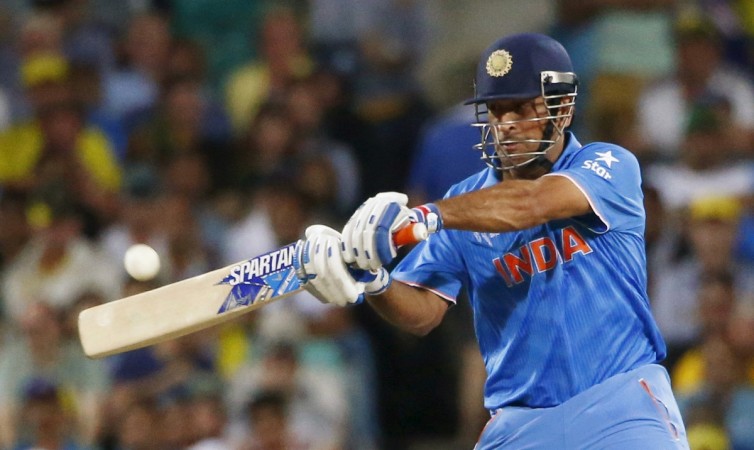 Yograj Singh cannot seem to let things lie and make peace, with Yuvraj Singh's father tearing into India skipper MS Dhoni once again.
After Yuvraj was ignored by the selectors for the ICC Cricket World Cup 2015, Yograj, also a former cricketer, had blamed Dhoni for his son's exclusion, a claim his own son denied, but he was up to his old tricks one more time, saying Dhoni will one day come back down to earth.
"Dhoni was nothing," said Yograj to a Hindi news channel according to the Times of India. "He has become a God in cricket just because of media.
"Media has crowned him as a great which he never deserved."
"There was a time when he had nothing but today he sits in front of media and rips off the media persons. He laughs at media who has given him so much hype. He laughs at the Indian people who clap when he scores a run.
"Honestly, if I were a media person, I would have slapped Dhoni right there."
Dhoni is not exactly the most cordial of persons when it comes to interacting with the media, but even his biggest critics will find it hard to agree with Yuvraj Singh's father, who then went on to compare the CSK captain to Ravana while claiming cricketers had come and complained to him about Dhoni's behaviour.
"Dhoni is arrogant," he added. "The way Ravana's pride came to an end, Dhoni will also suffer some day. He considers himself much above Ravana.
"I feel really ashamed when other cricketers come and tell me about Dhoni. Earlier, I used to think that people must be cribbing about Dhoni due to jealousy. But when the cricketers told me about him, I think I have never seen a terrible person like him ever in my life."
To top it all off, Yograj Singh also claimed Dhoni tried to steal Yuvraj's thunder in the 2011 World Cup by coming in ahead of the left-hander in the final and hitting a match-winning 91. Yuvraj came in at No.6 and stayed with Dhoni as the skipper hit the winning runs with that now-unforgettable six over long-on. The World Cup was not too shabby, though, for Yuvraj, who went on to pick up the man of the series award.
"In the 2011 final, Yuvraj was going to bat but Dhoni stopped him and went to bat and became a hero," said Yograj. "Why didn't he bat at No. 4 [actually No.5 in the final] this time? Why did he go at No. 6?
"If he considers himself great, then he should have batted at No. 6 and guided India to a win against the Aussies [in the semifinal of the World Cup 2015]."