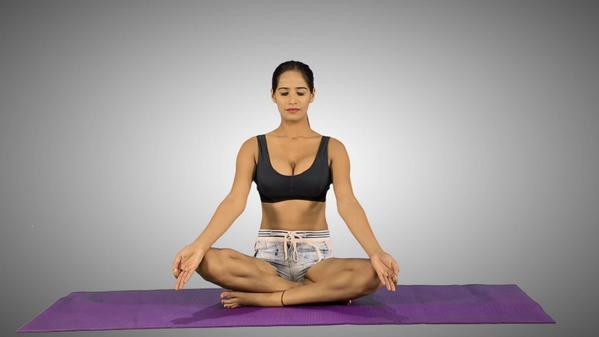 Bollywood actress Poonam Pandey is back in the headlines with a hot Yoga video, which has gone viral on the net and the hashtag, #YogaKaroTohPoonamPandeyJaisa, in now trending on Twitter.
With the International Yoga Day set to be celebrated on 21 June, the model-turned-actress is back in action to grab the eyeballs.
The actress spoke about Yoga first on Twitter on 16 June. She tweeted, "Yoga is a light, which once lit, will never dim. The better your practice, the brighter the flame."
On 18 June, she went to give gyaan on how to stay smart with yoga and left a series of tweets with the hashtag #StaySmartWithYoga.
When you find peace within yourself, you become the kind of person who can live at peace with others."
Yoga is not a religion. It is a science, science of well-being, science of youthfulness, science of integrating body, mind and soul."
Yoga means addition - addition of energy, strength and beauty to body, mind and soul."
Yoga is the art work of awareness on the canvas of body, mind, and soul."
Later in the evening, the actress tweeted with new hashtag #YogaKaroTohPoonamPandeyJaisa and she hinted at the release of a yoga video.
She wrote, "How about a Yoga Video by me?? #YogaKaroTohPoonamPandeyJaisa. All set to shoot a Hot & Sexy Yoga video for you ..;) Wow Excited to Upload My Yoga Video."
Within no time, #YogaKaroTohPoonamPandeyJaisa started trending on Twitter. Besides thanking her followers, she posted the YouTube link to her hot video. She wrote, "Wowww #YogaKaroTohPoonamPandeyJaisa Trending Top in India .... Thanx for Loving me So Much Muwaaaaah! Xoxxx My Style - Be Hot & Fit Like Me...: http://youtu.be/2xDxoIDKDlI."
The 1:43-minute video starts with the actress saying: "Maine Kabhi Suna tha. Kisi Baba ne Kaha Tha ke yoga Se hi Hoga. Lets do go in Poonam Pandey style."
The video has been viewed by over 30,000 people within 24 hours of its release and created a lot of buzz in the social media.