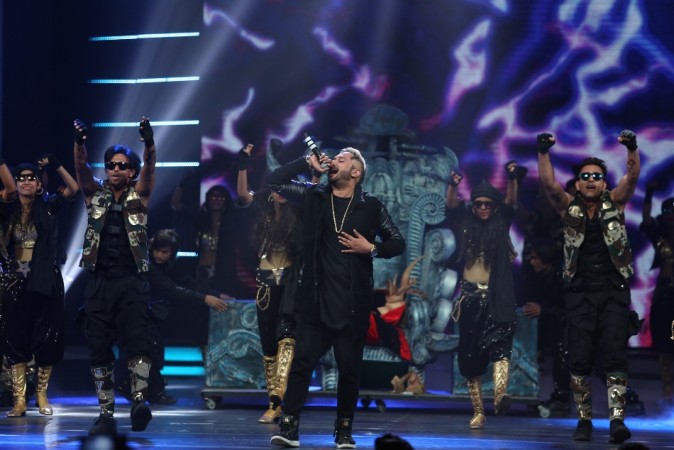 Yo Yo Honey Singh's songs may have often met with criticisms courtesy the choice of lyrics, but those numbers usually go on to become party anthems. There are people who love his songs, which explains the ever-expanding list of followers on social media platforms.
The rapper-composer has crossed the 30 million mark on Facebook, making him the most-followed Indian singer. He has given hits such as "Lungi Dance," "Sunny Sunny," "Blue Eyes," "Love Dose," "Aata Majhi Satakli," and "Party All Night," among others.
After a spate of hits, Honey's run was halted by two back to back mediocre party numbers — "Birthday Bash" and "One Bottle Down" — but he was quick to pick himself up. A few months later, the singer delivered one of biggest hit songs of the year — "Dheere Dheere Se."
The song, in Honey's words, is one of the most-viewed videos of YouTube India. Shot in Antalya, Turkey, the video features Hrithik Roshan and Sonam Kapoor and has so far garnered 142 million hits.
Honey, who has come out of some tough times (health wise), is now busy working on his upcoming single and performing at concerts. In a tell-all interview with the Times of India, Honey described the times he was battling Bipolar Disorder.
"It was scary. One year had passed and I wasn't responding to medicines, until a fourth doctor from Delhi treated me. At one point, I thought I would live in this darkness forever. I had cut myself off from everyone. I didn't come out of my room, forget stepping out of the house. I had a beard and I didn't get a haircut for months. For someone who has performed in front of a crowd of 20,000, I was scared of facing 4-5 people. That's what bipolar disorder does to you," the daily quoted him as saying.