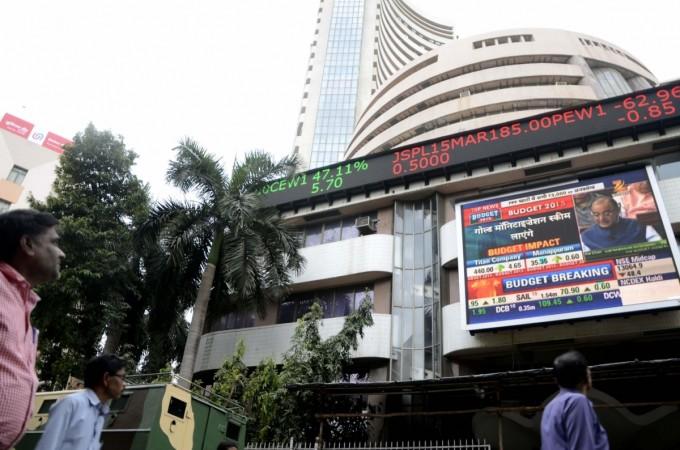 Yes Bank shares gained marginally on Wednesday on the Bombay Stock Exchange (BSE) even as private sector lender reported upbeat June 2016 quarter results and got capital markets regulator Sebi's approval to commence mutual fund business.
The shares were trading at Rs. 1,204.35, up 0.34 percent at around 12.40 p.m. on the BSE after rising to an intraday high of Rs. 1,214.
The Mumbai-based lender reported 32.8 percent increase in net profit to Rs. 731 crore for the first quarter (Q1) ended June 2016 as against Rs. 551 crore in the year-ago period, according to a statement issued by the bank on Wednesday.
Net interest income rose 24.2 percent to Rs. 1,316.6 crore from Rs. 1,059.8 crore for the corresponding quarter last year. Total income for Q1 stood at Rs. 2,217 crore, up 38 percent.
The bank's gross non-performing assets (NPAs) and net NPAs rose to 0.79 percent and 0.29 percent, respectively, as of June 30, 2016.
Advances and deposits stood at Rs. 1,05,942 crore and Rs. 1,22,581 crore, respectively.
"Total advances grew 33 percent...corporate banking accounted for 67.5 percent of the advances portfolio, while retail & business banking (MSME) constituted 32.5 percent," the statement read.
The results were approved at a meeting of the bank's board of directors held in Mumbai on Wednesday.
The bank also said that it has received Securities and Board of India's (Sebi) approval for commencing mutual fund in India.
"YES BANK has received an in-principle approval from the Securities & Exchange Board of India (SEBI) to setup an Asset Management Company (AMC) which will further deepen our value proposition for our retail customers," Rana Kapoor, MD & CEO of the bank said in a statement.
The bank will commence mutual fund operations within 12 months.