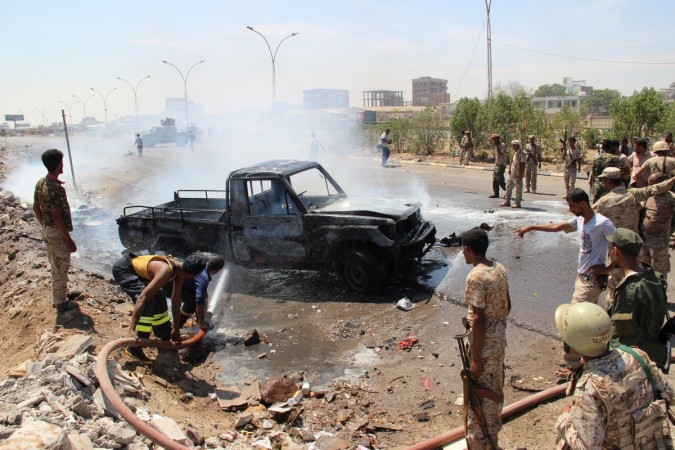 Two bomb attacks on a military base near the Aden International Airport in Yemen on Wednesday killed 10 military personnel and injured dozens. A military personnel blamed jihadists for the double car bomb attack.
One of the cars was blown up at the entrance of the military base, while a second car exploded after entering the premises, a military source told the Agence France Presse.
"The attackers were jihadists," the source was quoted as saying by AFP.
Fighting between dozens of the militants and the Army personnel, who had cordoned off the base, is underway.
The attack is being carried out on Eid al-Fitr, which is being celebrated across the world on Wednesday.
No terrorist group has yet claimed responsibility for the attack.
The city has been under the control of the government ever since it was taken back from Shiite Houthi rebels who are in control of many parts of the country. Parts of Yemen are also being run by Isis. Meanwhile, al Qaeda has also increased its presence in other parts of the country.