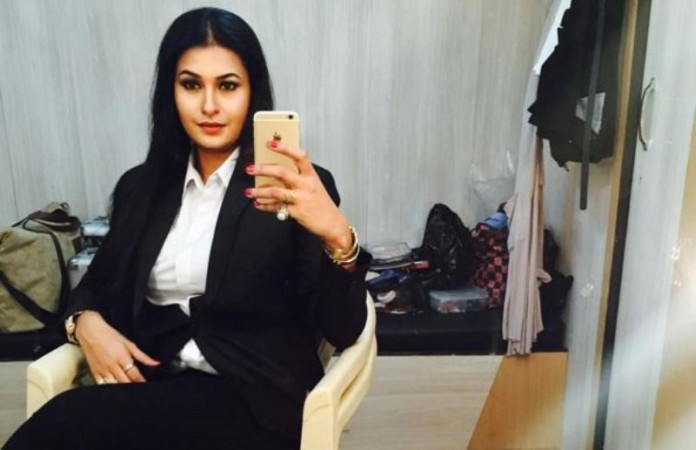 It seems fans of "Yeh Hai Mohabbatein" have taken the show too seriously. After threatening Anita Hassanandani, now fans are targeting the newest vamp on the show, Pavitra Punia, who plays the role of lawyer Nidhi Chabra.
The current track shows Raman Bhalla (Karan Patel) in love with Nidhi while Ishita (Divyanka Tripathi) is missing from the scene. Nidhi is the reason Ishita and Raman, called IshRa by fans, are not together, and it is because of her Raman supposedly killed his wife on the show. In the coming episodes, viewers will see Nidhi and Raman getting married and this has not gone down well with IshRa's fans.
They clearly do not like the current track and have reportedly threatened Nidhi (Pavitra). Talking about the messages, Pavitra told a daily it gets scary sometimes.
"Yes. I am getting threatening messages from fans. I am loving the fact that the audience is accepting my role so well, but what I fail to understand is how can one not get that its all on-screen. It is just a character, not real. I want to tell my fans to love my character, but threatening messages get scary sometimes," she told India-Forums.
Earlier, IshRa's fans bashed Anita, who plays the role of Shagun in "Yeh Hai Mohabbatein." Anita played a negative role in the show until she decided to be the surrogate mother of Raman and Ishita's child. But fans did not like that track as well and targeted Anita on Twitter. Some even made personal comments about the actress and her husband Rohit Reddy, after which Anita decided to respond to the messages.