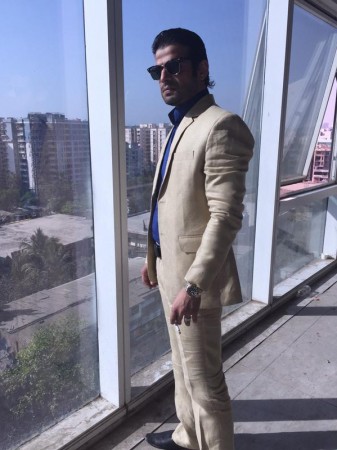 Karan Patel aka Raman of "Yeh Hai Mohabbatein" had to reportedly jet off to Kolkata on receiving the news of his grandfather's demise. Word has it, the TV star will skip a few episodes to attend to the family emergency.
"Certain changes have been made in the story to accommodate Karan's absence. The plot will now focus on another character, Vandu's pregnancy track. As of now, the makers are shooting with Karan's body double and are contemplating if his character should be shown leaving for a sudden business trip," The Asian Age quoted a source as saying.
In other news, the lead pair – Ishita (Divyanka Tripathi) and Raman – is set to consummate the marriage in upcoming episodes. The actress has laid down strict rules for the unit, which need to be followed to the tee.
Reportedly, Divyanka wants it to look aesthetic and not vulgar in any way. "...She has asked the production house that there should be minimal people on the sets and that the costumes for the scene should be of her choice...," The Times of India quoted an insider.
Additionally, the hit TV show is set to take a leap and the leading lady isn't too happy about it. The change in script would require her to play mother to grown-up kids, which she isn't too comfortable with.
Also, rumours suggest that pre-leap Ishita will peel herself away from Raman after being diagnosed with a deadly disease to go and live with ex-lover Subbu (Amit Tandon) in Australia. Shagun (Anita Hassanandani), who has been missing from the show, will re-enter Raman's life and this time, her character will reportedly give off positive vibes.