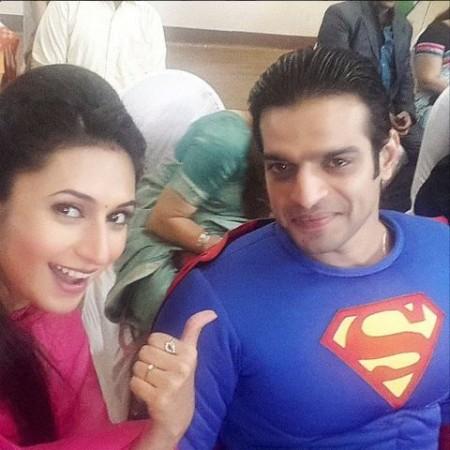 In the current track, "Yeh Hai Mohabbatein" has Ishita (Divyanka Tripathi) worried about her son Aditya's whereabouts.
She is seen discussing her tensions with Vandita (Shruti Bapna), who talks her into believing she is doing right by keeping an eye on her son.
Just then, Ishita comes up with a plan. She rushes back home to install a camera in Aditya's room and decides to work from home.
Meanwhile, Raman suggests if they could go out for a lunch and long drive. On receiving a curt 'no' in response, the husband leaves home in anger.
While he immerses himself in office work, Ishita spies on Aditya and his friend Vini. The two are shown discussing science projects and other details.
After a bit, she scurries to his room to find out what the kids were up to when the two figured out they were being watched. This sparked a rift between Aditya and Vina. The latter left the house in disappointment, and later said her mother would never treat her the way he was being treated.
In the prelude, Raman is seen humiliating Ishita. He says she isn't fit to be a mother. This irks Ishita who decides to leave the house requesting Raman to take care of his son. Santosh tries to pacify Raman asking him to pick words carefully.
However, now the question remains if Ishita will forgive Raman for having insulted her in the family's presence.