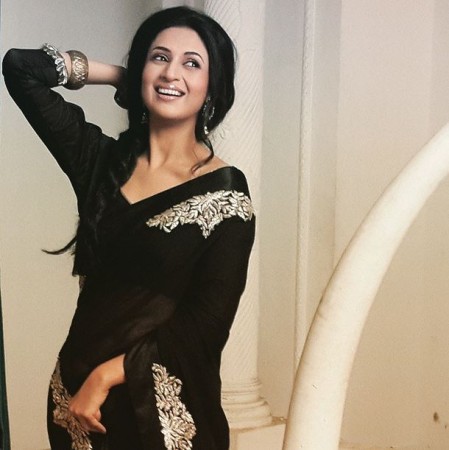 Divy"Yeh Hai Mohabbatein" actress Divyanka Tripathi sure is a professional.
A few weeks ago, she broke up with long-time boyfriend Ssharad Malhotra after which she ended up fracturing her leg. But the emotional and physical hurdles haven't stopped her from moving ahead.
After partying with friends and shouldering work commitments with equal enthusiasm, Divyanka was in the national capital for an event on Saturday. Draped in a gorgeous saree, the TV star looked elegant and classy.
"The day after I fractured my leg I had to shoot for three appearances that I had committed too. If physically challenged people can perform and win awards too, why can't I do it with an injury? I took inspiration from them and I completed my appearances on a walker," she told Deccan Chronicle.
The makers are reportedly supportive and have incorporated a wheelchair in the script for Divyanka to complete her portions with ease. She also revealed how once she was injured yet the production team didn't show any mercy.
"My production people are angels. They understand that I can't do anything about the injury. In the recent past, I worked with a production house that treated me terribly when I was injured. They would get annoyed with me, although it wasn't my fault," she added.
Thankfully, Divyanka's mother is in town and she has been taken care of. Earlier, even making a cup of tea would end up being a hassle for her.
Check out the photos below: