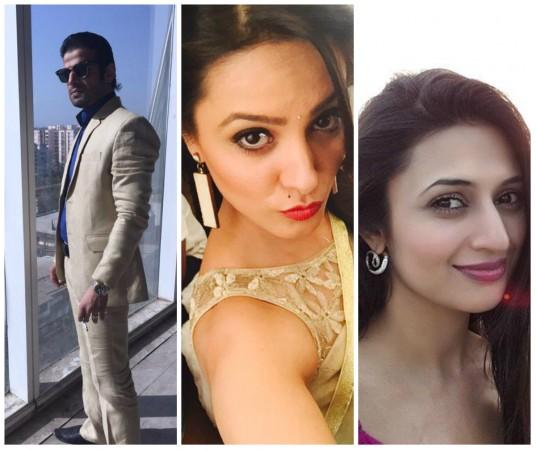 Divyanka Tripathi has been dealing with a fractured leg, but that hasn't stopped the TV actress from working or partying.
A few days ago, she was spotted having a good time with the "Yeh Hai Mohabbatein" cast and other industry friends at a night club. On Sunday night, she took to Instagram to thank Ekta Kapoor for pushing the 'shy cocoon' out of the shell and posted pictures from the eventful night.
However, blessed with a supportive creative and production team, Divyanka sure has it all sorted out.
"It's been very difficult as I can't move one leg at all. I'm shooting on a wheelchair. I informed my show team about the precautions the doctor has advised me and that I cannot walk, so they incorporated my wheelchair in the script," she told Deccan Chronicle in an interview published last month.
She further added that the injury hasn't marred her spirits at all as she is extremely inspired by those who are physically challenged.
"The day after I fractured my leg I had to shoot for three appearances that I had committed too. If physically challenged people can perform and win awards too, why can't I do it with an injury," she added.
On the other hand, Karan Patel and Anita Hassanandani filmed a fun video, in which they are seen lip-syncing to "Who let the dogs out" by Baha Men. What was interesting was one of them had their dogs featuring in it.
Check out the photos and video below: