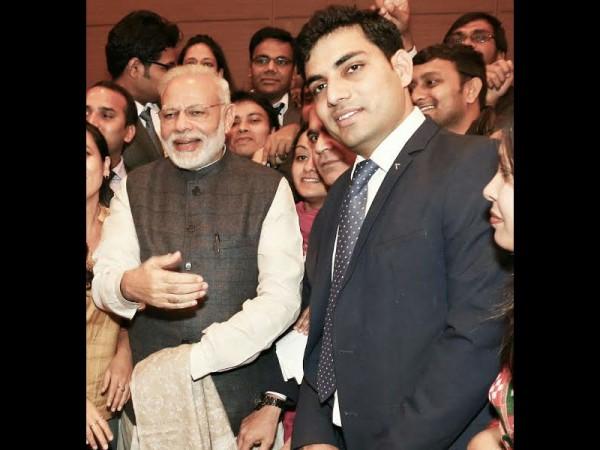 Sandeep Choudhary, producer of upcoming movie Yeh Hai India, recently got the opportunity to interact with Prime Minister Narendra Modi. The film-maker said that it was nothing less than a dream come true for him.
Sandeep greeted PM Modi during his recent visit to Japan and also had a brief chat with him. The film producer, who is set to showcase his forthcoming patriotic entertainer Yeh Hai India, was one of the few selected dignitaries who got the opportunity to interact with PM Modi.
Sandeep said that he was delighted to share his views and opinions on his upcoming film, as the movie's subject is very relative to Modi's thoughts, actions and vision.
"It was a memorable moment meeting Mr Narendra Modi. It was a great experience to share details regarding my upcoming film with him. I am extremely happy to be part of Yeh Hai India, which I am sure will be an eye-opener as it is dedicated to every Indian," he said in a statement.
Written and directed by an Australia-based Indian director Lomharsh, Yeh Hai India features Gavie Chahal, Deana Uppal, Mohan Agashe, Mohan Joshi, Major Bikramjeet and Surendera Pal. The post production work of the movie has been completed and the film is all set to release soon. Sandeep Choudhary is the founder of DLB group of companies dealing in real estate, construction, the IT sector, filmmaking and various different sectors.