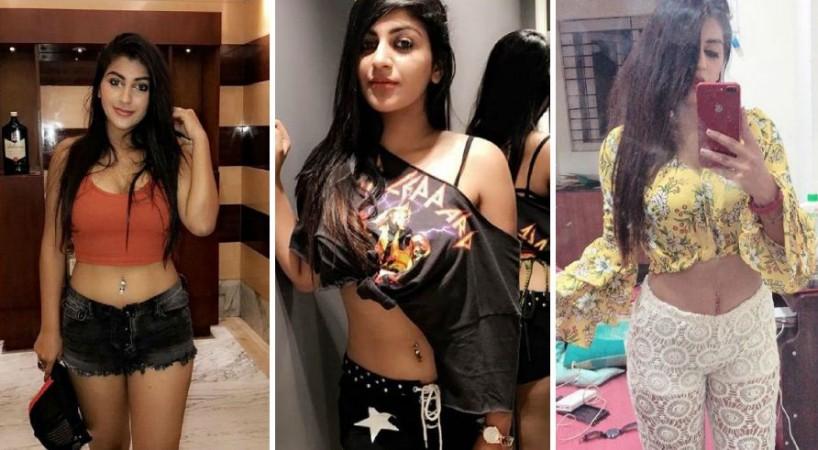 Yashika Aannand has won a lot of fan following after acting in Gautham Karthik's recently-released movie Iruttu Arayil Murattu Kuthu. Her bold act in the adult-comedy has raised many eyebrows with one section comparing her with international porn star Mia Khalifa.
Many of her followers on social media sites are collages of her pictures with Mia Khalifa. "I think there is skin show in the film, but one should not compare us with porn stars," she said in an interview with Indiaglitz.
In the same interview, she was asked about girls' losing virginity before marriage and her reaction was, "I think like just how guys lose virginity before marriage, even girls can lose virginity before marriage."
Iruttu Arayil Murattu Kuthu has come under criticism from a section of the industry over its content. The movie has over-the-top double meaning dialogues and scenes.
On asking about when was the first time she saw an adult movie, the actress revealed, "I was caught at home. I was searching for blue films. Those days people were not familiar with the word porn. I was in the 1st standard when my cousins and I were curious to know about it. I was caught by my mom, who banged on my head, asking me 'what are you seeing'. Although we were caught my parents were open about it,"
Moving on to the serious issue of casting couch, Yashika Aannand admitted that it exists in the film industry.
Every girl faces it until and unless you have huge influence. But what I would say is that it is person's choice. This issue should not define cinema, like this is the procedure to get an entry to films. I have faced it but decided to go slow and steady through hard work," the actress said.