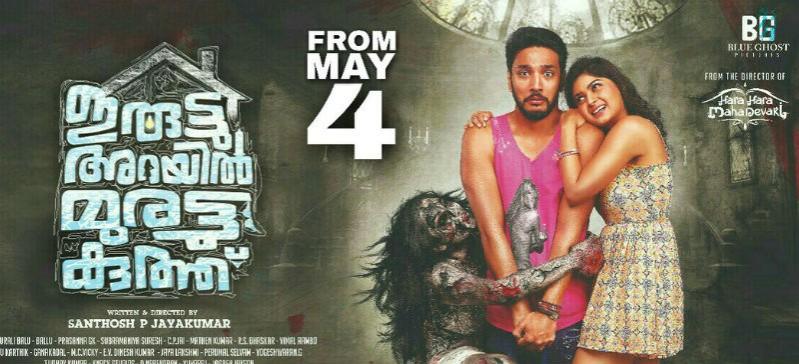 Gautham Karthik's Iruttu Arayil Murattu Kuthu might have got a fantastic reception from the youth, but the movie has rubbed the wrong way as it hurt a few filmmakers and organizations. Multiple police complaints have been filed against the makers and lead actors.
Filmmakers lash out
National Award winning filmmaker Bharathiraaja has shared his anguish against the Central Board of Film Certification for clearing such "vulgar" movie for release. He has asked the people to boycott the movie.
Joining him, Satish Kumar, the producer of Taramani, too has criticised the regional censor board while highlighting the trouble that Bollywood movie Padmavaat went through during the censor process.
"Wish #cbfc for great gesture censoring with so much social responsibility IruttuArayilMurattuKuthu fabulous work by #censor board members wish entire #cbfc to continue encouraging this kind of films that society needs so good messages for our youngsters.When #padmavati had #censor issues I was wondering but now only I came to know #Padmavati is not as good as #IruttuArayilMurattuKuthu so now #cbfc as clearly guided us norms how to film and what to film thanks for guidelines", tweeted Satish Kumar.
Vijay Milton has released a video claiming that the success of such movies will set a bad precedent in Kollywood.
LGBTQI community demands an apology
The portrayal of gays in the movie has irked the LGBTQI community. Transgender activist Apsara Reddy has filed cases with the Chennai police.
Apsara Reddy claimed that the community is projected as "sex-starved devious human beings," The New Minute reported. "The director and Gautham should make a public apology. Such films incite crimes against women and LGBTQI+ people. It is behind such artistic work that bullies and people who discriminate against others on the basis of sexuality and gender hide," the website quotes her as saying.
Further, the Tamil Nadu Students and Youth Federation filed a complaint claiming that the movie projects women in a bad light.
Meanwhile, the movie has struck gold at the box office. The adult horror comedy minted over Rs 10 crore till date.